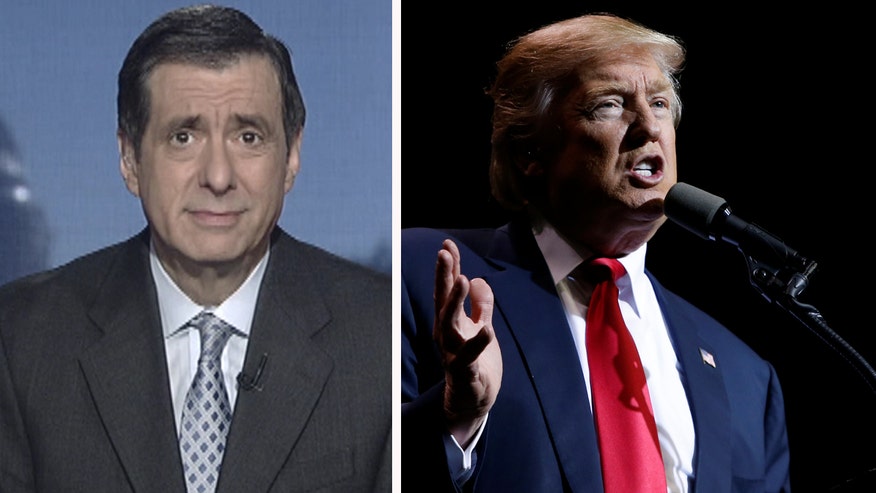 I'm starting to see a pattern here.
Donald Trump makes an aggressive move, breaking with the usual practice or protocol, and the media do their rain dance: Why, this is deeply troubling! Things simply aren't done this way. People are getting nervous. How can you run a government like this?
Then they round up people for suitably negative or skeptical quotes.
The underlying message: Trump keeps making blunders and really doesn't understand this job.
Now it's the business world's turn.
Trump, seemingly out of the blue, fired off a tweet that could ground a federal project: "Boeing is building a brand new 747 Air Force One for future presidents, but costs are out of control, more than $4 billion. Cancel order!"
This prompted a Washington Post story saying such incidents had left "many wondering whether this would be the unusual and unpredictable way that Trump will govern when he takes office next month.
"That style, including his opaque personal financial dealings and his sudden shots at certain companies, has helped unnerve a corporate America that traditionally craves stability. Some business leaders and economists have worried whether executives can speak their minds about the president-elect or his policies without fear of facing Trump's rage."
I can't tell you how sad I am that corporate America may not have the stability it craves.
Some media reports suggested that Trump was responding a few minutes after the Chicago Tribune posted an article quoting Boeing's CEO, Dennis Muilenburg, as challenging Trump's "overarching" election theme as involving "apprehension about free and fair trade."
But Trump denied that yesterday on the "Today" show, saying he was talking about "only the planes, because I didn't see an article where he was critical of trade policies and my trade policies are going to be terrific." Trump's tweet initially drove down Boeing stock by almost $2 a share.
These things are, as always, complicated. Boeing, at the moment, has only a $170-million contract to determine the capabilities of two new planes that would serve the president. The Pentagon has budgeted $3.2 billion for the two planes, so it's not clear where the $4-billion figure comes from. Boeing has been building these planes since FDR was president and is the only American manufacturer capable of doing so. The company has now told the Trump team that the cost could be lowered if the feds lower their requirements for the planes.
We saw similar tactics when Trump vowed to save hundreds of jobs at Carrier that were slated to move to Mexico and then got a deal with the help of tax breaks. He followed that up by calling out another Indiana company, Rexnord, saying it is moving to Mexico and "viciously firing all of its 300 workers."
Now there's a very strong role for the media here in scrutinizing the facts as well as the tactics. Should a president be negotiating company by company? Are these good deals for the taxpayers? Is this the government picking winners and losers? Did Trump oversell what he had achieved?
But what rankles a bit is the media hand-wringing over Trump's style, that he does all this colorfully and publicly rather than through quiet negotiations that is the preferred style inside the Beltway.
Time's Person of the Year has been at the center of the political universe for a year and a half. This is how he operates. Trump makes snap decisions, pushes the boundaries, attacks on Twitter, personalizes everything, and has little patience for process and procedure.
That's how he got elected. It may prove to be an effective style of governing or it may be a mess. But the press, and the country, may as well get used to it.
Howard Kurtz is a Fox News analyst and the host of "MediaBuzz" (Sundays 11 a.m.). He is the author of five books and is based in Washington. Follow him at @HowardKurtz. Click here for more information on Howard Kurtz.