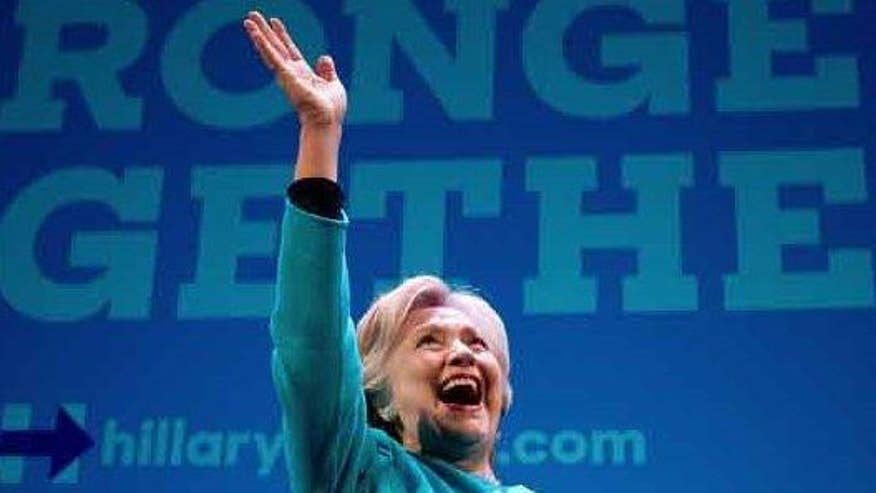 Neera Tanden is the president of a left-wing think tank called the Center for American Progress, and a longtime ally of Hillary Clinton. She is also the most colorful figure to emerge from the stash of hacked emails published by WikiLeaks.
Tanden has a potty mouth, and talks a lot of trash, but she's also mostly right whenever she complains about something, such as the absurd secrecy of Hillary's inner circle of friends, who withheld information about her email habits at the State Department because "they wanted to get away with it."
Here are some of Tanden's greatest hits:
"F---ing insane"
That's how Tanden described the scandal involving Hillary Clinton's use of a private email server as secretary of state. "Do we actually know who told Hillary she could use a private email?" she wrote in an email to Clinton campaign chairman John Podesta in 2015. "And has that person been drawn and quartered?"
"F--- these a--holes"
Those were Tanden's choice words for liberals criticizing Hillary Clinton for using the phrase "all lives matter."
"He's a f---er"
Tanden expressed her displeasure when she learned that Democratic operative Faiz Shakir, who currently works for Senate Minority Leader Harry Reid, had started advising Hillary Clinton's primary challenger Bernie Sanders.
"I find him a bit insufferable"
This was Tanden's response to New York City mayor Bill de Blasio's reluctance to endorse Hillary Clinton.
CLICK TO READ MORE FROM HEAT STREET