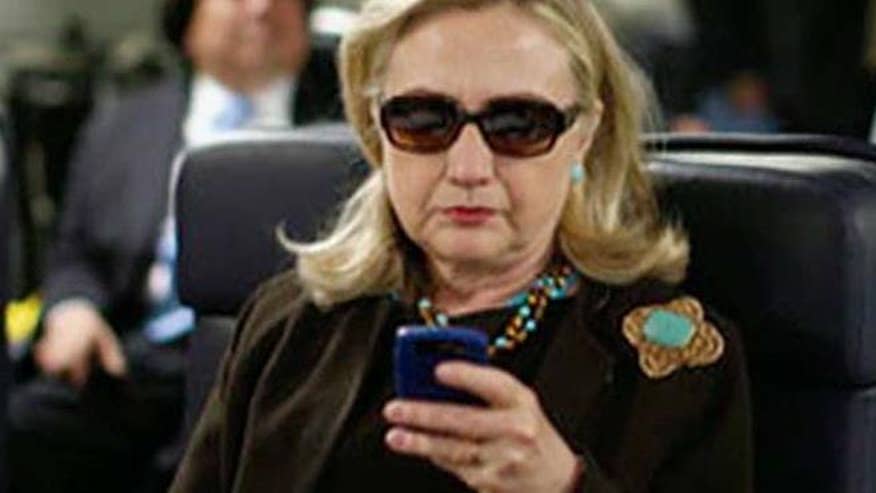 Hillary Clinton's presidential campaign on Friday strongly called on FBI Director James Comey to release the full details of the reopened investigation into Clinton's use of a private email server during her time as secretary of state.
"FBI Director Comey should immediately provide the American public more information than is contained in the letter he sent to eight Republican committee chairmen," Clinton campaign chairman John Podesta said in a written statement.
Comey, who has come under fire from several high-ranking Republicans after refusing to bring charges against Clinton earlier this year, revealed the renewed interest in the case in a letter to eight Republican chairmen on different congressional committees.
Comey declared three months ago that no reasonable prosecutor would move forward with the case against Clinton. Since then, many Republicans have openly questioned the decision and have put pressure on the FBI to reverse their decision.
"In connection with an unrelated case, the FBI has learned of the existence of emails that appear to be pertinent to the investigation," Comey wrote.
The New York Times reported that the emails in question came from devices used by former congressman Anthony Weiner, who is the husband of close Clinton aide Huma Abedin. Weiner is being investigated by the FBI for allegedly texting sexual messages to a 15-year-old girl.
Neither Clinton nor her running mate, Tim Kaine, addressed the situation Friday.
Her Republican opponent, though, had a lot to say.
Despite slamming the FBI repeatedly for its investigation earlier this year, Donald Trump told a cheering crowd in New Hampshire, "I think they're going to right the ship, folks."
Other Republicans have also called for more information to be released.
"My objective remains as it has always been: a full, complete, independent investigation consistent with the history and reputation of the FBI and worthy of public respect and confidence," Rep. Trey Gowdy, R-S.C., said in a written statement.