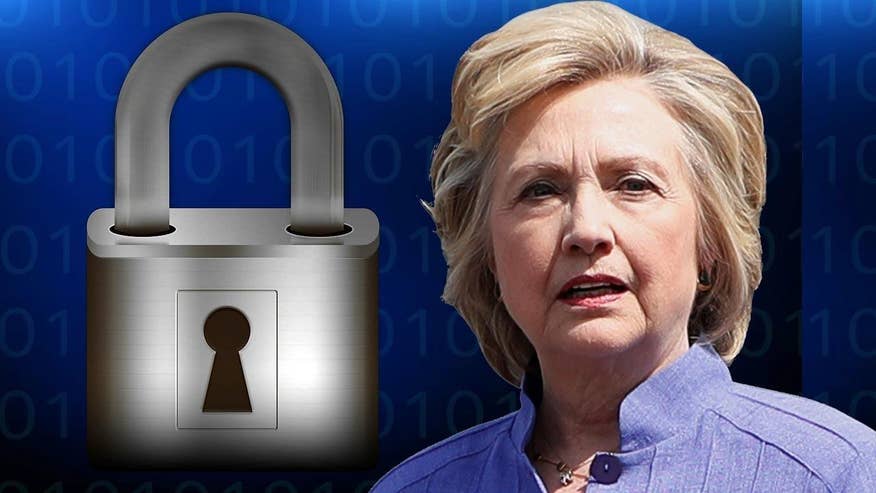 The Clinton Foundation has hired an outside cybersecurity company to look at its servers after possibly being hacked.
Sources close to the matter confirmed to Fox News that the foundation has hired cybersecurity firm FireEye.
Fox News is also told the way in which hackers made entry into Clinton Foundation systems appears to be similar to the method used to breach the DCCC and Democratic National Committee.
Reuters first reported Wednesday on the decision to hire FireEye, while noting that no files from Hillary and Bill Clinton's organization have surfaced in the public.
Sources close to the Clinton Foundation also told Fox News there is "no evidence" foundation systems were actually breached, "and the Foundation has not been notified by law enforcement of an issue."
But sources told Reuters that hackers may have used "spear phishing" techniques to get access to the foundation's systems.
A similar technique was used to hack the DNC, Hillary Clinton's presidential campaign and the party's congressional fundraising committee. The technique included creating fake emails or websites in order to get access to the foundation staffers' emails and then to the organization's network.
The U.S. officials, who spoke on condition of anonymity, told Reuters that the hackers used similar techniques Russian intelligence agencies or their proxies used against the Democrat groups, which might suggest that Russians also targeted the Clinton Foundation. Russia has denied allegations it was involved in the hacks.
Reuters reported that the recent attacks have left Democrats and other Clinton campaign officials in a whirlwind over what the hackers could've obtained. Officials worry that documents and voice messages could reinforce the notion that Clinton Foundation donors had access to Clinton and her aides during her tenure as secretary of state.
The Democratic Congressional Campaign Committee held a meeting earlier Wednesday to discuss cyber security.
People familiar with the meeting told Reuters that staff members were urged to change phone numbers and email addresses in response to its hack attack.
Fox News' Matthew Dean and John Roberts contributed to this report.