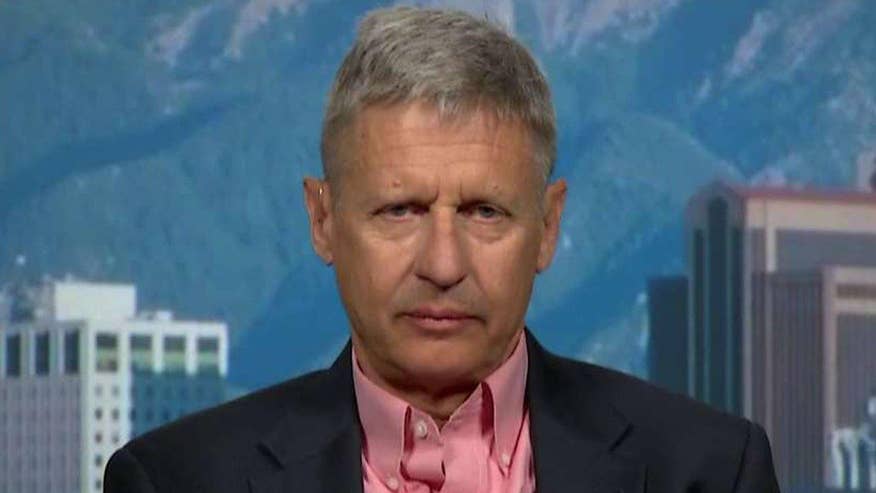 The presidential debates are the next great challenge in the 2016 campaign. But thanks to widespread dissatisfaction with the top two candidates, Donald Trump and Hillary Clinton may have a little company on the debate stage: Libertarian Gary Johnson.
The third party candidate has surged ahead of Trump among voters 35 and under and driven searches for the "Libertarian Party" through the roof on Goggle. He counts major musicians among his fans and is now making a play for Utah.
In national polls, Johnson is not that far away from clearing 15 percent in national polls. That's the threshold for inclusion in the debates, and so presidential debate hosts are being told to prepare for third podium.
Producers working with the Committee on Presidential Debates sent the memo to the three colleges hosting presidential debates this fall -- Washington University of St. Louis, the University of Nevada Las Vegas and Hofstra University.
The CPD says they won't know how many invitations they will be issuing until at least September, but it want venues to be prepared.
"With [former Gov.] Gary Johnson polling in some places more than double digits, they might have, some of our production people may have said, 'Just in case, you need to plan out what that might look like,'" CPD Chairman Mike McCurry told POLITICO.
Click here to read more from HeatStreet