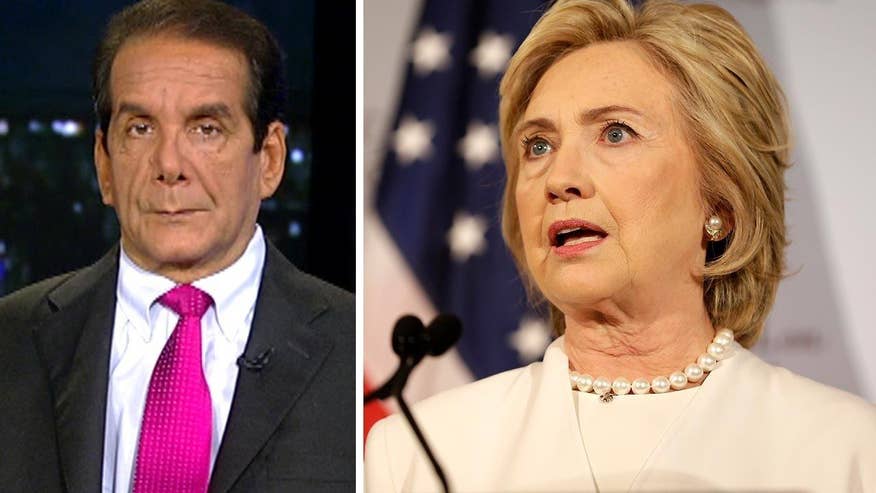 Syndicated Columnist Charles Krauthammer told viewers Wednesday on "Special Report with Bret Baier" that Hillary Clinton clearly broke the law when she used a private server to manage her government emails.
Krauthammer said many in the media are missing the headline because they are focusing on the fact that Clinton "did not obey State Department policies" which he says makes it sounds like "bureaucratic rule-breaking."
Krauthammer said the policies "are instituted as a way to carry out the law. So you violate the policies, you actually have violated the law."
The syndicated columnist pointed out that the Inspector General's report "adds to the weight of her being shifty, unreliable and untrustworthy."