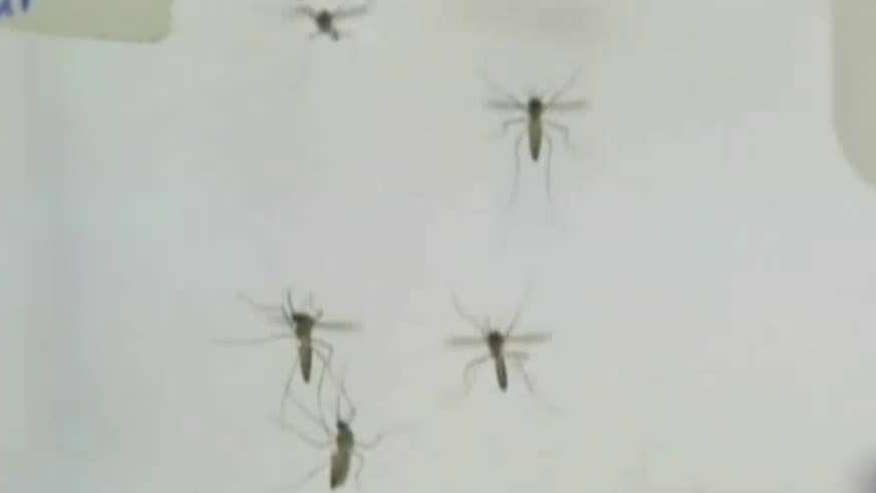 Politicians have a symbiotic relationship with talking points.
Some things are just inextricably linked.
President Obama and former House Speaker John Boehner, R-Ohio, appearing together in a video at the White House Correspondents Dinner.
Sen. Ted Cruz, R-Texas, and Ohio Gov. John Kasich exiting the presidential race together.
Johnny Manziel and trouble.
No talking points, and lawmakers would founder around, speaking off the cuff.
The humanity!
Who knows what American politics would sound like if lawmakers lacked talking points.
Democrats have yielded no quarter in their efforts to blast Senate Judiciary Committee Chairman Chuck Grassley, R-Iowa, for refusing to entertain President Obama's nomination of Merrick Garland for the Supreme Court.
At a recent Senate Republican Leadership press conference, Senate Majority Leader Mitch McConnell, R-Ky., had his talking points, discussing the Senate's functionality. Senate Majority Whip John Cornyn, R-Texas, followed with his meme. And then came Sen. John Barrasso, R-Wyo. Barrasso's assignment in prepared remarks? Defend Grassley.
"It's interesting to watch Senator Reid try to impeach the unimpeachable Senator Grassley," said Barrasso.
Democrats in turn amped up Congress's collective failure to act before a May 1 deadline to rescue Puerto Rico from defaulting on more than $400 million in loans.
Sen. Bob Menendez, D-N.J., took the Democrats' lead at a recent press conference.
Menendez's prepared talking points likened the fate of Puerto Rico to a "death spiral." He noted that the commonwealth's "debt service payments act like an albatross." With the deadline afoot last week, Menendez said Puerto Rico was "staring into the abyss." And the New Jersey Democrat argued that if Congress stunted its response to the debt crisis, "San Juan will be ablaze."
House Speaker Paul Ryan, R-Wis., frequently demonstrates a mastery of talking points – usually exuding confidence and a positive tone.
"Here's how you get real economic growth. Tax reform. Open up our energy development. [Give] startups life and breath. America can do better. Americans can do better," postulated Ryan.
If you're the speaker of the House, it's hard to stick to talking points when your predecessor just characterized one of your own party's presidential contender as "Lucifer in the flesh." That's to say nothing of addressing the issue in a "Rated G" manner when it's the annual "Take Your Children to Work Day" at the Capitol. Scribes tugged along kindergartners and grade schoolers to Congressional press conferences and hearings for the event. Many of the junior reporters clutched notebooks and pens, ready to scribble down the profound musings of lawmakers.
"There are children here," Ryan warned NBC's Luke Russert when the reporter began reading some of the salty language John Boehner used to describe Ted Cruz. "Watch what you say next."
It's a good thing no one asked Ryan anything about disgraced former House Speaker Dennis Hastert, R-Ill. Even to the politically deft, some situations just don't lend themselves to talking points.
The Zika virus has certainly provided Senate Minority Leader Harry Reid, D-Nev., and Sen. Chuck Schumer, D-N.Y., with plenty of thematic talking points of late. Democrats are browbeating Republicans for refusing to approve Mr. Obama's $1.9 billion emergency spending request to combat Zika.
"If this is not an emergency, there's nothing that is. No flood, no earthquake, no fire. Nothing would be an emergency if this is not," echoed Reid.
"They're telling people to buy flyswatters and bug spray," charged Schumer of the Republican approach to Zika.
Sometimes talking points are written down and thought out in advance of a speech on the House or Senate floor at or at a news conference. Other times, they just roll off the tongue.
Reid recently stunned reporters with an extraordinary admission at a news conference.
"I agree with Donald Trump!" thundered Reid.
It's natural for reporters to wonder just how far the Nevada Democrat may be straying from his talking points with a remark like that.
"Leave Tom Brady alone," continued Reid. "Putting too much air in the football?"
A talking point. But not necessarily a scripted one.
In fact, as Reid walked to lectern in the Ohio Clock Corridor just outside the Senate Chamber, he dropped one of the three, four-by-eight cards which bore talking points crafted by his staff for this particular press conference.
The cards didn't contain any commentary on Tom Brady and Deflategate. Reid's message masters peppered the pre-scripted talking points with phrases like "pattern of constant gridlock" and "people will remember this Republican Senate for refusing to do its job."
Reid didn't even realize he had dropped one of the cards until it fell by shoes of this reporter who handed it to the minority leader so he could begin his confab with the press.
Once through his talking points and yielding to Senate Minority Whip Dick Durbin, D-Ill., Reid forked over the notecards to yours truly. A moment or so later, he motioned for them back. I presumed he needed to rattle off a few more talking points. Instead, Reid whipped out a pen and signed the talking points: "Harry Reid, Searchlight, Nevada." He then returned the cards to me.
Most reporters abhor talking points. But maybe handing a personalized, signed copy of your talking points to reporters is a new tactic lawmakers can use to get their message across to the press.
Capitol Attitude is a weekly column written by members of the Fox News Capitol Hill team. Their articles take you inside the halls of Congress, and cover the spectrum of policy issues being introduced, debated and voted on there.