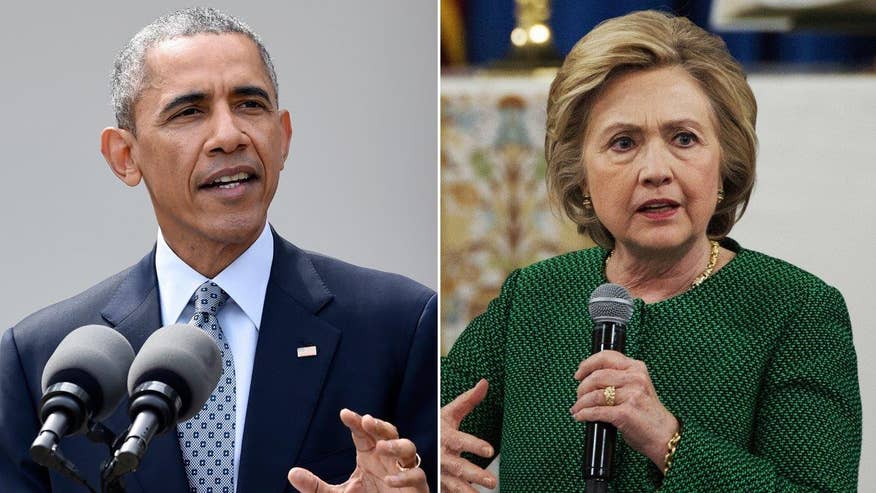 The cast of Scandal, including President Fitzgerald Grant, will host a fundraiser with Hillary Clinton in DC next week, and it will feature the cast of Hillary Clinton's own top scandal: her Chappaqua bathroom email server.
According to Variety, the fundraiser will take place next Wednesday, and tickets range from $250 for a single attendee to $1,000 for a "friend." If Hillary's bundlers wrangle more than $5,000 in donations for the event, they are designated as "co-hosts" and get to attend a special meet and greet with the Scandal cast.
It's not unusual for Shonda Rhimes, Scandal's creator, to be raising money for a Democratic candidate. She's starred in Clinton campaign ads, she's raised plenty of money for Democrats, and she even invited Clinton to spend a day on the set of Scandal in February.
What is unusual, is that the self-indulgent Clinton campaign failed to recognize the implications of having their scandal-ridden aides appear alongside Scandal stars. Huma Abedin and Jake Sullivan are the two highest-placed Clinton aides connected to her email scandal.
Huma Abedin, Clinton's right-hand woman, sent and received classified information through the Clinton Chappaqua server, according to documents obtained by Judicial Watch. The emails show Clinton asking Abedin to print a classified email from Tony Blair to her top national security staffer Jacob Sullivan. The request passed through both Clinton's and Sullivan's non-state.gov email accounts.