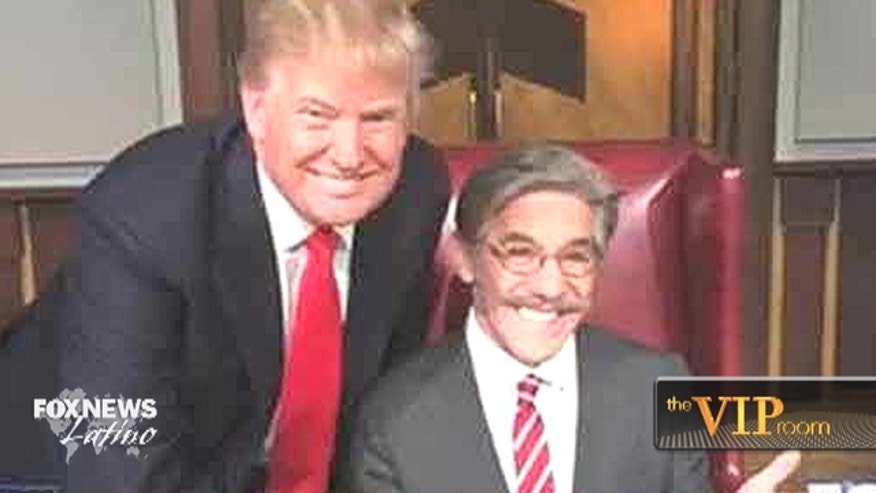 New York – The friendship between veteran journalist Geraldo Rivera and billionaire businessman Donald Trump goes back more than 25 years.
And while respect between the two still rules the day, Rivera says he will "never, never vote" for Trump "unless he profoundly moderates his position" on immigration.
"I think the heat [Trump is receiving] is richly deserved," Rivera, 72, told Fox News Latino on Tuesday. "His position on Mexican immigrants is hideous and indefensible and widely inaccurate, and, more importantly, unsupported by the facts."
Trump made immigration an integral part of his presidential campaign from its launch, during his announcement speech branding Mexican immigrants "rapists" and "drug dealers." He has also vowed to build a wall on the U.S.-Mexico border if elected to the White House.
"I heard him say this, and I thought 'He doesn't believe that. I know he doesn't believe that,'" said Rivera, adding that he has reached out to Trump to have him moderate his statements. "I just knew that that wasn't the guy I knew."
Rivera said it's "so unfortunate" that immigrants who are "are hardworking, law-abiding, family-oriented, often deeply religious people" have been branded with the same brush by Trump.
"If America really wants a wall that bad, build the 100-foot wall, and the Mexicans will get a 101-foot ladder. You build a $1 trillion wall and they will get a $100 ladder and defeat it, because the pros will get across," he said. "Even though I like the guy very much as a person, I could never, never vote for him unless he profoundly moderates his positions."
On Monday night, Trump continued with his stance, tweeting: "We need to secure our borders ASAP. No games, we must be smart, tough and vigilant. Make America great again and make America strong again!"
We need to secure our borders ASAP. No games, we must be smart, tough and vigilant. MAKE AMERICA GREAT AGAIN & MAKE AMERICA STRONG AGAIN!

— Donald J. Trump (@realDonaldTrump) March 29, 2016
Rivera's comments regarding the real estate mogul came a day after he performed a Trump-inspired salsa number on "Dancing with the Stars" on Monday night, after which he was eliminated from the competition.
"It evolved, and I thought it was a funny bit. I haven't heard from Donald Trump yet, but I'm sure I will," he said.
Lucia I. Suarez Sang is a Reporter for FoxNews.com.
Follow her on Twitter @luciasuarezsang