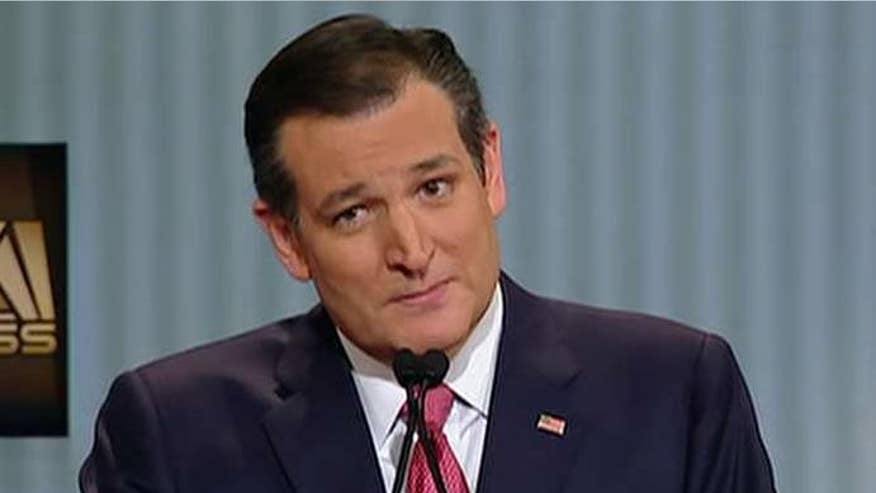 GOP presidential candidate Ted Cruz on Thursday slammed The New York Times for a recent, front-page story questioning his reporting of a $500,000 Wall Street loan that he took out for his successful 2012 Senate bid, calling the article a "hit piece."
"If that's the best the New York Times has got, they'd better go back to the well," the Texas senator, now running second to Trump in most polls, said during the GOP presidential primary debate in North Charleston, S.C.
Cruz argued that he disclosed the Goldman Sachs loan, worth a reported $500,000, in a congressional filing but mistakenly forgot to include it in a Federal Election Commission report.
Cruz said he and his wife took out the loan against their own assets because they didn't have kind of wealth other candidates such as Democratic front-runner Hillary Clinton has.
"Thank you for passing along that hit piece by The New York Times," Cruz said in response to a question at the Fox Business Network debate.
Within seconds of the exchange, Cruz blasted out a fundraising email on the issue.
I told you it was going to happen," the email began. "I need your support. … Help me fight back against The Times' shameless attack."