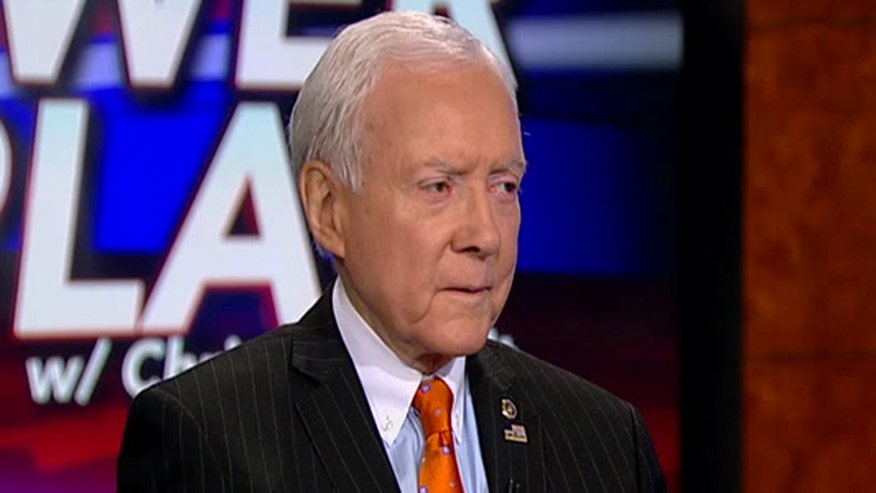 Department of Homeland Security Secretary Jeh Johnson will be the Cabinet member selected not to attend President Obama's State of the Union address, the White House announced late Tuesday.
Earlier, Fox News was told the so-called "designated survivor" would be Utah GOP Sen. Orrin Hatch.
However, it is not unprecedented to have two "designated survivors," which most recently occurred in 2007.
The designees will be off Capitol Hill in case of a catastrophic event when Obama gives his address.
Address attendees will include members of the president's Cabinet, Vice President Biden, Supreme Court justices and essentially every member of Congress.
As president pro tempore, or the most senior member of the majority party in Congress, Hatch is third in line to the presidency after the vice president and the House speaker, Wisconsin GOP Rep. Paul Ryan.
The 81-year-old Hatch was elected to Congress in 1976. The most senior member of the Senate is Sen. Patrick Leahy, D-Vermont, who was elected in 1974.
CLICK HERE FOR FULL COVERAGE OF THE 2016 STATE OF THE UNION