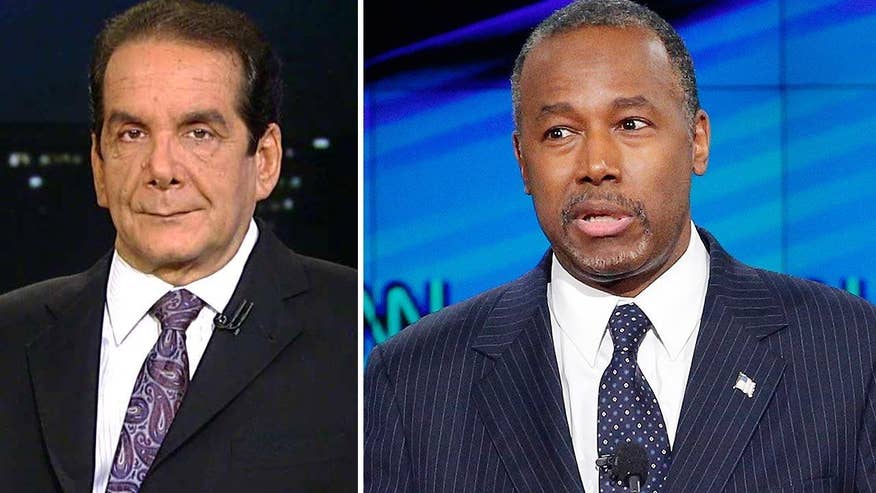 Syndicated columnist Charles Krauthammer said Wednesday on "Special Report with Bret Baier" that despite confirmation by the Ben Carson camp that its team will make personnel changes, the real problem for the campaign is Carson himself.
"His problem is not staff, I'm not sure it's organization, yes, he's collected a lot of money and gone through a ton of it with little result. The problem is the candidate," Krauthammer said. "The problem is once we had the Paris attack and the attack here in the United States, it became an election dominated by terrorism… That's not his strong suit to say the least."
Krauthammer went on to say Carson has "fallen like a stone," and expressed skepticism the candidate can recover.
"I never thought he had much of a chance at any point in the race, but when it turned as a result of external events, I think it dealt him out," he said.
The only question that remains, according to Krauthammer, is which of his competitors will benefit when Carson is out of the race.
"It looks as if Cruz has gotten a lot of the Carson support in Iowa, but Trump appears to have gotten a lot of it nationally," he said.