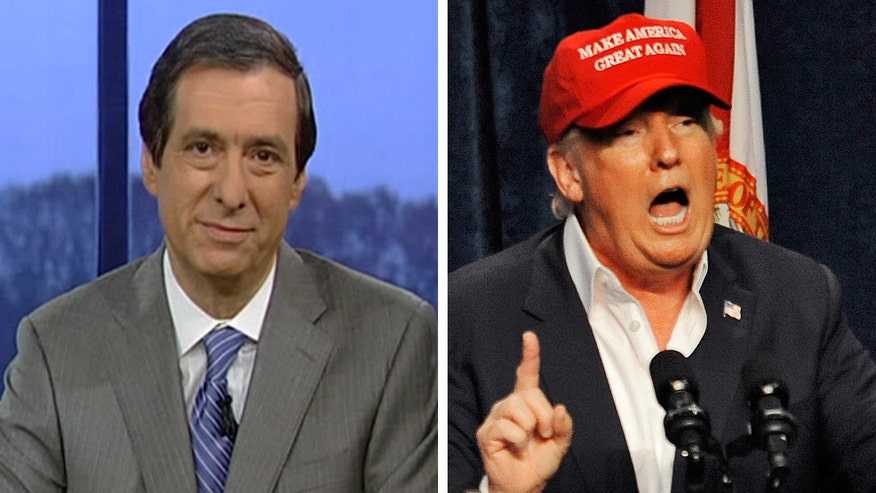 The media's excavation of all things Donald has been something to behold.

Forget for a moment bombing the S out of ISIS, tailgating Muslims and building a wall. The press has figured out what America really needs to know—to make America great again, of course.

Just the other day, the New York Times investigated Donald Trump's golf course in Virginia and found…a historical inaccuracy! Surely this will be the leadoff question at the next debate.

There's a flagpole with a plaque, between the 14th hole and 15th tee, that refers to "The River of Blood" because of Civil War casualties. "No. Uh-uh. No way. Nothing like that ever happened here," a historical society director is quoted as saying. Nope, the 1861 Union rout in which hundreds of soldiers were killed was 11 miles up the road.

Speaking of golf, the Washington Post dropped the bombshell that Trump, well, cheats at the game. The lead anecdote quotes a sports journalist as saying that Trump once moved a ball back in the 1990s. Horrors! Another sportswriter said Trump used his putter to rake some balls into the hole. Trump proclaimed that he's a good golfer and has no need to cut corners. And there's the usual metaphorical justification, golf is like life itself, etc.

Oh, and did you know that Trump curses a lot? The Times is on the case! WTH?

Surely American voters need to know that the Republican front-runner is a pretty bad dresser. Post fashion critic Robin Givhan skewers him for looking "more like an ordinary, angry middle-management guy," with a tie that (gasp) hangs a little too far below his belt:

"His suits — he has leaned towards Brioni over the years — are cut from conservative but quality fabric yet lack an attention to fit. They are always a little too roomy, the sleeves a tad too long. So much so that they look cheap — or more diplomatically, they look a lot like the mass-market suits that bore his name and were once sold at Macy's."
Doesn't sound very presidential, does it?

In a more upbeat vein, the Post quoted a number of women who worked for Trump's business as saying he treated them well and gave them opportunities. But the lead quoted a woman who rose to executive vice president as saying he pulled a "fat picture" of her out of his drawer when she did something he didn't like. "He just is that way," she said.

The Trumpian denial: "Totally false and ridiculous." And this was meant to be a positive piece (though another woman said he made sexist comments but she liked him anyway).

Presidential candidates need to be vetted, of course. So it's fortunate we have Men's Health magazine to publish this analysis: "The Real Truth About Donald Trump's Hair." ("We're asking out of sincere, unironic curiosity.") The magazine isn't alone: just Google it.

Forbes got its licks in by estimating that Trump is worth "only" $4 billion—not the nearly $9 billion he had claimed. Still, "there is no doubt that Trump is a billionaire and a savvy deal-maker."

The Post reported that Melania's "celebrity sex appeal was cemented by her appearance on the January 2000 cover of British GQ magazine.

"The icy, blue-green eyes. Plump, pouty lips. Lying seductively on a fluffy fur on Trump's private jet. Wearing a sparkly necklace and not a stitch of clothing."

Got it? Not a stitch of clothing.

The Times awarded Melania a trophy of sorts, saying she had "settled into a life that, were it not for her husband's presidential aspirations, might resemble that of any number of trophy spouses in New York, Palm Beach and Paris, the three cities Mrs. Trump says she loves most…For a time, her 51,600 Twitter followers were allowed a rare window into her honeyed but seemingly isolated life in the form of regular Twitter posts featuring selfies of her beauty rituals, private jet rides and bikini body."

A correction acknowledged no fewer than six mistakes—and that doesn't count the paper's online removal of a "crotch selfie," a close-up shot embedded in a tweet of Melania's skimpy bikini bottom.

I for one am breathing easier in the knowledge that our media detectives, on the Trump trail, are leaving no stone unturned.
Howard Kurtz is a Fox News analyst and the host of "MediaBuzz" (Sundays 11 a.m.). He is the author of five books and is based in Washington. Follow him at @HowardKurtz. Click here for more information on Howard Kurtz.