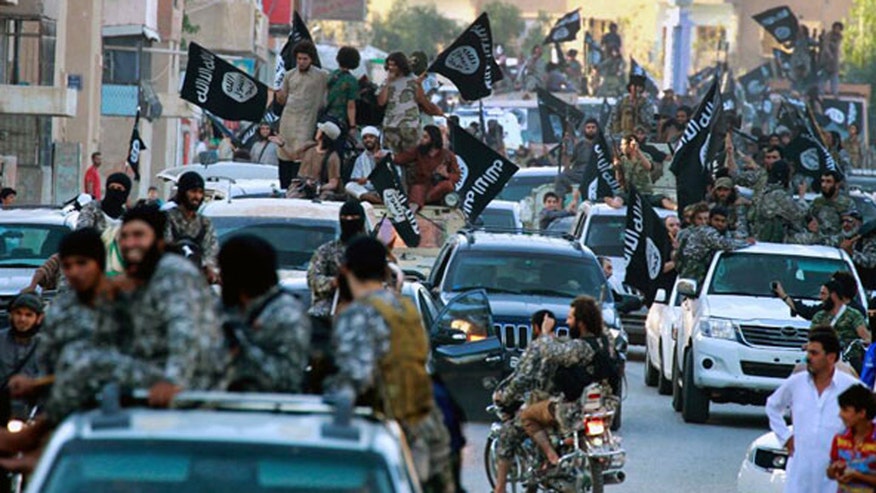 An unclassified May 2015 intelligence assessment published by the Department of Homeland Security's Intelligence & Analysis directorate warned of ISIS' potential for carrying out complex attacks against Western targets and even singled out the man believed to be the mastermind behind last week's terror attacks in Paris.
The assessment, which was obtained by Fox News, was done in partnership with the FBI and the National Counterterrorism Center and titled "Future ISIL Operations in West Could Resemble Disrupted Belgian Plot." It studied the foiled January 2015 ISIS plot in Belgium that planned a massive assault aimed at the public and Belgian law enforcement. The document was first reported by CNN late Tuesday afternoon.
The DHS report singled out Abdelhamid Abaaoud as ISIS' ringleader in Belgium. Abaaoud is now widely believed to be the mastermind behind the coordinated assault in Paris last Friday that left some129 dead around the city. In assessing the foiled January 2015Belgian plot, the report cites Belgian media reports stating that Abaaoud "directed the operation from a safe house in Athens, Greece using a cell phone, while other group members operated in several other European countries."
CLICK HERE TO READ THE ASSESSMENT
The assessment also said the foiled Belgian plot "is the first instance in which a large group of terrorists possibly operating under ISIL direction has been discovered and may indicate the group has developed the capability to launch more complex operations in the West."
The report added that "we differentiate the complex, centrally planned plotting in Belgium from other, more simplistic attacks by ISIL-inspired or directed individuals, which could occur with little to no warning."
CIA Director John Brennan has also noted similarities between Friday's coordinated assault in Paris and the foiled January plot in Belgium. Brennan also acknowledged an active black market for weapons inside Europe that "criminal elements will be able to take advantage of."
When contacted by Fox News regarding the May 2015 intelligence assessment, a DHS official provided the following statement:"DHS routinely shares information and collaborates with our international, federal, state, and local law enforcement, intelligence and homeland security partners on the latest threats.
"We are always prepared to take immediate steps in response to any number of threat streams. Our security apparatus includes a number of measures, both seen and unseen, informed by the latest intelligence and as always, DHS continues to adjust security measures to fit an ever-evolving threat environment."
Matthew Dean is Fox News Channel's Department of Justice & Federal Law Enforcement producer. Follow him on Twitter @MattFirewall.