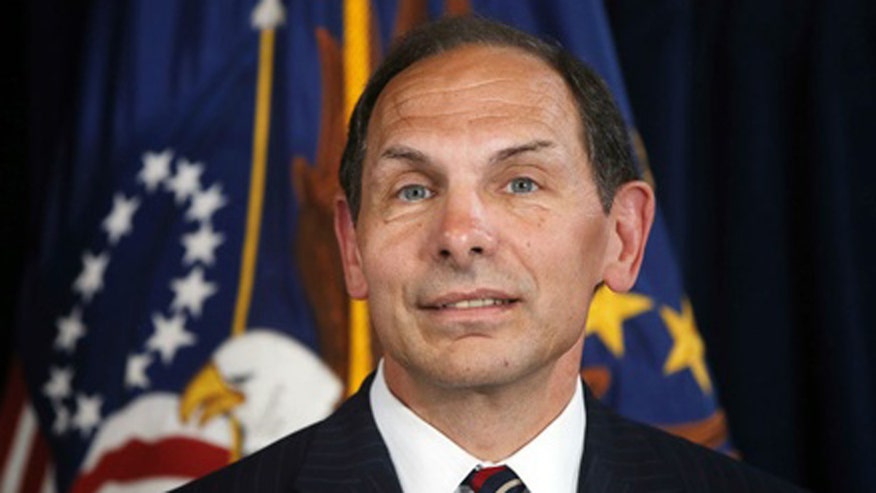 Veterans Affairs Secretary Robert McDonald has made a point of giving out his personal contact information, to show how accessible he is as he works to overhaul the embattled agency.
But the bid backfired Thursday, after he urged one famous veteran dealing with poor treatment to contact him. When "Fox & Friends" tried his number, they reached his voicemail -- and got a message to call back later as his voicemail was "full."
Navy SEAL Rob O'Neill previously had told Fox News' Steve Doocy about the poor treatment he suffered during a recent trip to a VA center.
O'Neill – who claims responsibility for killing Usama bin Laden – told Doocy he went in for an MRI, and had his wallet stolen.
"It is like walking into a homeless shelter," O'Neill said.
When told about the SEAL's comments on Wednesday, McDonald said Doocy should give O'Neill his email and cell phone number so they could discuss the situation and so he can find out who was responsible.
On Thursday, live on air, "Fox & Friends" tried to reach out to McDonald via his cell phone. But when they called, it went to voicemail and the following message:
"The mailbox belonging to Bob McDonald is full at this time. Please try again later."
Watch the video of the call here.