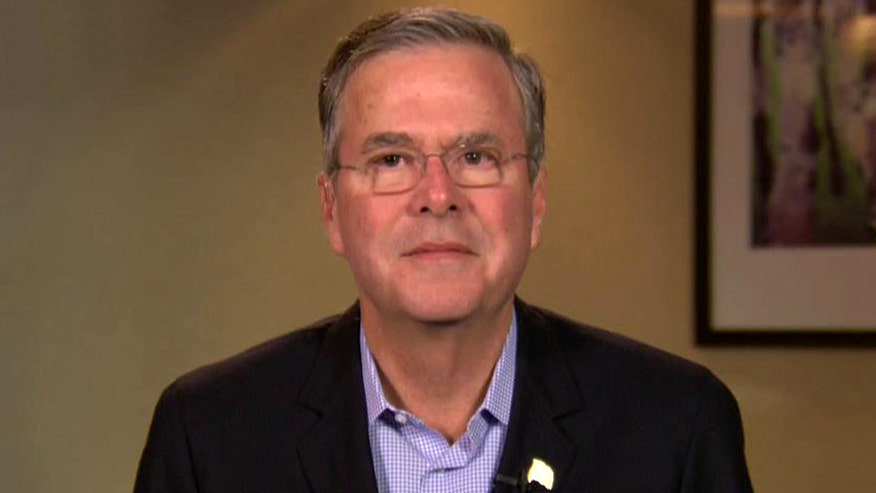 Former Sen. Bob Dole has endorsed 2016 presidential hopeful Jeb Bush and will serve as the national veterans chairman for the campaign, the Bush campaign announced Wednesday.
"I consider nearly all the Republican candidates to be my friends, but I have determined that Jeb Bush is the most qualified," Dole, who represented Kansas in the U.S. Senate from 1969 to 1996, said in a statement, citing Bush's leadership skills and executive experience as factors in his decision to back the former Florida governor.
"I will do all I can to be helpful to Jeb's campaign," Dole said.
Dole served in both the House and the Senate, before becoming the Republican Party's nominee for the White House in 1996 – an election he lost to Bill Clinton.
"Oh my gosh, Bob Dole is an American hero. I'm so honored to have his support and honored to have the support of literally hundreds of veterans," Bush told Fox News' Bill Hemmer.
"The policies of the Obama administration have left the Veterans Administration in an utter mess and one of my first priorities as president will be to fix this broken system and give our veterans the care they deserve. I'm thankful for Senator Dole's valued advice," he said in a statement.
The Bush campaign noted the strong relationship Dole has with former President George H.W. Bush, both having served in World War II.
Fox News' Serafin Gomez contributed to this report.