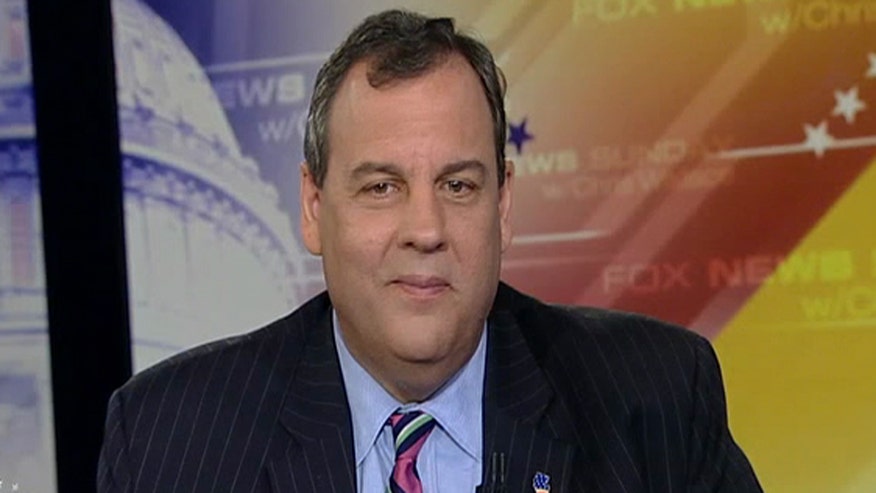 Republican presidential candidate Chris Christie says failing to get on the main stage for Tuesday's debate has helped, not hurt, his struggling campaign.
"It's not a setback (but) I honestly don't prefer it," the New Jersey governor told "Fox News Sunday." "We've been getting more donations in the last week than we got in the week before because people feel like we're getting a raw deal."
Christie will participate in the Fox Business Network debate for second-tier candidates, after qualifying for the main stage in the first three primary debates.
However, his White House bid has struggled since he announced his run about five months ago, and whether his poll numbers would qualify him for main-stage debates has frequently been a question.
He was in second place among potential GOP candidates and candidates in January, with 11 percent of the likely vote. And he is now in ninth place with 2 percent, according to an averaging of polls by the nonpartisan website RealClearPolitics.com.
Christie is as high as fifth place in the historically independent-minded New Hampshire. He dismissed the idea that doing well in the second-in-the-nation voting state is a make-or-break situation for him, but acknowledged, "You gotta do well" in all early-voting states.
Christie did not say how much money he has raised on failing to qualify. The most recent federal filings for candidates, at the end of September, showed him with just $1.4 million cash on hand.
He said not being allowed on the stage was "typical Washington" and vowed to "keep working."