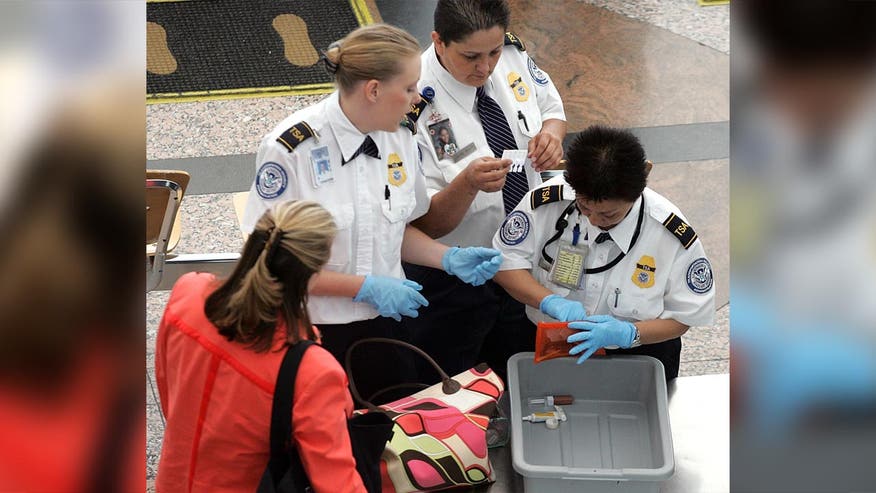 The Department of Homeland Security announced Friday that it is bolstering security at some foreign airports amid growing suspicion that a Russian airliner was brought down by a bomb.
"Transportation Security Administrator (TSA) Peter Neffenger and I, out of an abundance of caution, have identified a series of interim, precautionary enhancements to aviation security with respect to commercial flights bound for the United States from certain foreign airports in the region," Secretary Jeh Johnson said in a statement.
Johnson said that the enhances include expanded screening applied to items on aircraft, airport assessment and offers of assistance to "certain foreign airports" related to aviation and airport security.
"At this time these security enhancements are intended only for certain foreign airports in the region," Johnson said.
Changes to screening passengers on flights coming into the U.S. had been under discussion Friday at a meeting of senior representatives that included officials from the State Department, the Defense Department and the CIA, as well as a White House counter-terrorism advisor, two sources told Fox News.
The U.S. response comes after several days of statements by British and U.S. officials that it was possible a bomb brought down the St. Petersburg-bound Metrojet Flight 9268 just 23 minutes after takeoff from the Sinai resort of Sharm el-Sheikh on Saturday, killing all 224 people on board.
On Friday, Russian President Vladimir Putin agreed to suspend all Russian flights to Egypt after recommendations from his chief of intelligence until a cause is determined. Britain grounded all flights to and from the Sinai Peninsula Wednesday, after it determined there was a "significant possibility" the Russian airliner was brought down by a bomb. London approved the resumption of flights Friday, although passengers were only allowed to take carry-on bags with them.
Changes were already planned in the screening process after screeners failed to detect weapons during tests by Inspector General employees in September. TSA Administrator Peter Neffenger testified Tuesday that the agency was on the cusp of implementing very different screening checkpoints, and that the system would be transformed within 5 years.
However, Fox is told that the Friday discussion is directly related to the downing of the Russian plane.
At this time there are no direct flights from Sharm el-Sheikh, nor do any U.S. carriers fly from Sharm el-Sheikh.
Fox News' Catherine Herridge, Doug McKelway and The Associated Press contributed to this report.