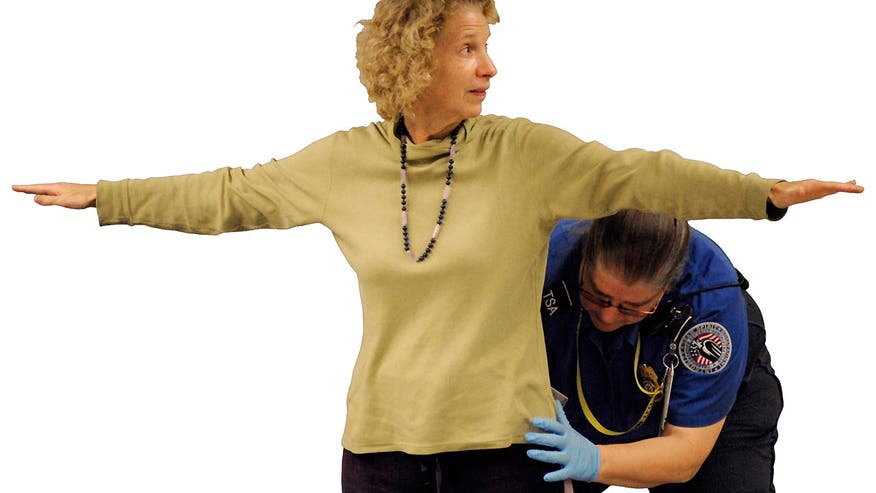 A government source familiar with the intelligence told Fox News Friday that the evidence is consistent with a "high end" device, planted on the aircraft. A separate source, who was also not authorized to speak on the record, said the "crash's signature," including the flash picked up by military intelligence, and the scope of the debris field were in keeping with a bomb.
While no firm conclusions about the cause of the crash have been made, and a catastrophic failure has not been ruled out, the Homeland Security department confirmed that increased screening at foreign airports with flights coming into the US reflected the freshest information.
"We're mindful of new information, want to make sure we communicate as much as possible about information the US government has learned and be sure national security officials are taking steps to protect the American people," White House spokesman Josh Earnest explained, while emphasizing the new measures are not permanent.
"Out of an abundance of caution and mindful of that possibility, (Homeland Security) Secretary Johnson today (Friday) announced a series of interim precautionary measures to be taken at a handful of airports in the region to further secure aviation system for American travelers."
The paper statement from Johnson went on to say that expanded screening includes items on aircraft, security assessment at foreign airports, as well as offer to help them with screening procedures. While there are no direct flights to US airports from Sharm el Sheikh, experts said connecting flights as well as passengers and luggage are potential vulnerabilities.
"In a case like this, investigators are considering whether this is an isolated incident, there could be a follow on attack if it is a bomb, whether cargo planes could also be targeted and whether an unwitting airport worker was asked to plant contraband on a flight, not knowing it was explosives," Former TSA administrator John Pistole told Fox News.
As investigators question those with access to the aircraft, often overlooked is the so-called "Other Egypt." Almost two thirds of the country lies in -- desert --- a kind of "No Man's Land," where temperatures range from freezing to highs of 122 degrees farenheit. Borderless regions of sand lie between Egypt and Libya. Less than 2 percent of Egyptian population lives in this region which is equal to the size of France.
A veteran Egyptian journalists who had covered the Sinai for three decades says there is no lack of recruitment opportunities for the terrorist group that has fast become the most dangerous and fastest rising ISIS affiliated group in the region.
It is "much easier for Ansar Beit-al Maqdis to recruit bedouin young people from Sinai to become jihadists since their humanity was totally neglected by the Egyptian government..."Mohammed Gohar said "Some may be in the tourism business and working as hotel workers of Sharm el Sheikh."
Their latest name is "Sinai Province" but are also known as Ansar Beit al-Maqdi (ABM). After Egypt's Hosni Mubarek was overthrown from power in 2011, they targeted the Egyptian military and drove security forces away from the region which has longed been used by smugglers and traffickers.
The group's leadership is known to move around in groups of 5 to 10 people, and Gohar said the suspicion is that the group deliberately targeted the Russian plane on the one year anniversary of the one year anniversary of their sworn oath to align themselves with ISIS leader Al-Baghdadi.
Pamela K. Browne is Senior Executive Producer at the FOX News Channel (FNC) and is Director of Long-Form Series and Specials. Her journalism has been recognized with several awards. Browne first joined FOX in 1997 to launch the news magazine "Fox Files" and later, "War Stories."
Catherine Herridge is an award-winning Chief Intelligence correspondent for FOX News Channel (FNC) based in Washington, D.C. She covers intelligence, the Justice Department and the Department of Homeland Security. Herridge joined FNC in 1996 as a London-based correspondent.