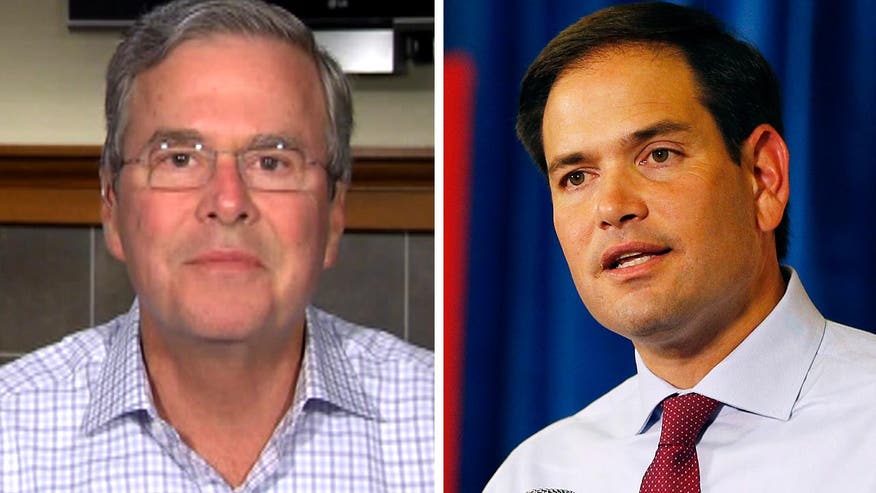 Jeb Bush's chief operating officer has left the campaign, marking the highest-level departure from the former Florida governor's team.
COO Christine Ciccone resigned a few weeks ago, according to a senior Bush aide -- though the departure was not made public until Friday when The Wall Street Journal first reported it.
The Bush campaign issued a brief statement to Fox News on the departure.
"We are grateful to have had Christine on the team, we respect her immensely," Bush spokesman Tim Miller said.
The news comes after the Republican presidential candidate's campaign overhauled its operations, including cutting its budget significantly. Bush was also seen by analysts as having a rocky debate performance Wednesday, and struggling to knock down Sen. Marco Rubio, who has surpassed him in many polls.