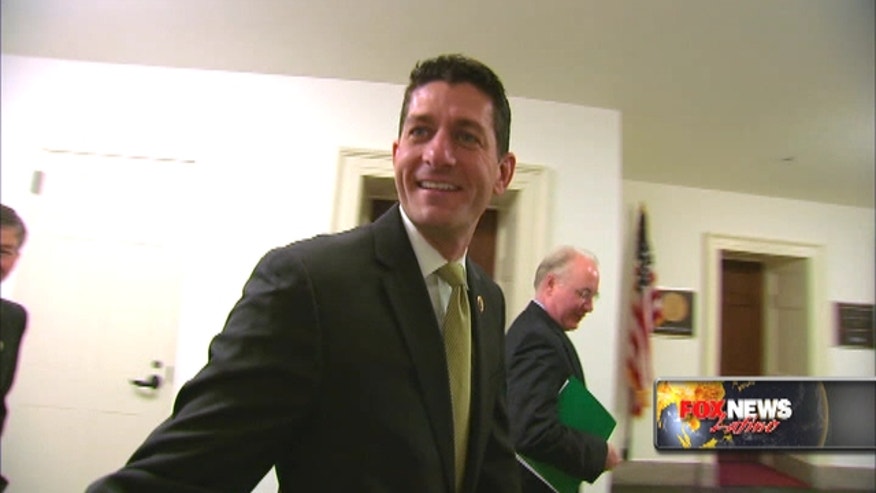 The new Speaker of the House of Representatives has told members of his party that he will not attempt to advance any immigration reform effort while President Barack Obama is still in the Oval Office.
According to the National Review, Rep. Paul Ryan – a Wisconsin Republican whom House Republicans confirmed Thursday to be the chamber's next speaker, replacing Rep. John Boehner of Ohio – made his immigration-reform vow by signing off on a letter written by Rep. Mo Brooks of Alabama seeking his pledge not to bring immigration up while Obama is president.
The letter referred to a conversation that Ryan had with the House Freedom Caucus, a conservative faction that is vehemently opposed to any effort to give undocumented immigrants legal status.
The letter, which the National Review said it had obtained an exclusive copy of, confirmed a promise that Ryan was said to have made to the caucus in a private meeting last week when he was assessing how much support he would have if he ran for the speakership.
Brooks expressed plans to enter the letter – and Ryan's agreement with its contents – in the Congressional Record.
The Alabama representative said that if Ryan confirmed his promise not to bring up immigration until at least 2017 and if, even then, he would do so only if a majority of his party supported it, Brooks would endorse Ryan's candidacy for speaker.
"I need your assurance that you will not use the speaker's position to advance your immigration policies ... because there is a huge gap between your immigration position and the wishes of the American citizens I represent," Brooks wrote. "Your words yesterday constitute the needed assurance."
"If my portrayal of your words errs in any respect, please deliver to me ... a written communication correcting my errors," the letter went on.
The National Review said that Ryan confirmed his agreement with the letter in an interview with the publication.
"I have long and publicly been opposed to the Gang of Eight bill, and there will be no comprehensive immigration reform under this president," the publication quoted Ryan as saying.
The so-called Gang of Eight bill was a bipartisan Senate resolution that passed in 2013 but stalled in the House, that called for comprehensive immigration reform that would have, among other things, tightened border security and provided a path to legal status for undocumented immigrants who met a strict set of criteria.
Like us on Facebook
Follow us on Twitter & Instagram