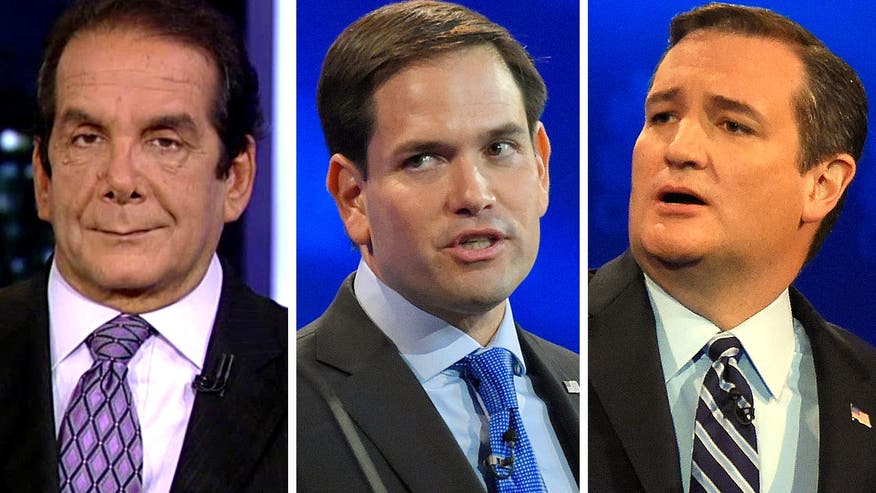 Syndicated columnist Charles Krauthammer told viewers Thursday on "Special Report with Bret Baier" that the GOP presidential candidates who voters would want to go up against Hillary Clinton are Florida Senator Marco Rubio and Tea Party-favorite, Senator Ted Cruz of Texas.
Krauthammer, a Fox News contributor, said the most likely outcome of Republican presidential race is that "one of the two outsiders" such as Donald Trump or Ben Carson remain as a finalist, and that "one will come out of the other lane."
He also praised Rubio and Cruz as the "most dynamic" candidates making up the GOP field.
"They really handle themselves. With dexterity on the stage in the way that nobody else did," he said. "I think it's likely that one of those two will be the one who come up against the outsider and then we'll see."
Krauthammer added that Cruz considers himself "as an outsider" but he has more political experience than other so called outsider candidates.
"He's got some political experience. The others have none and that I think is the big difference," he said.