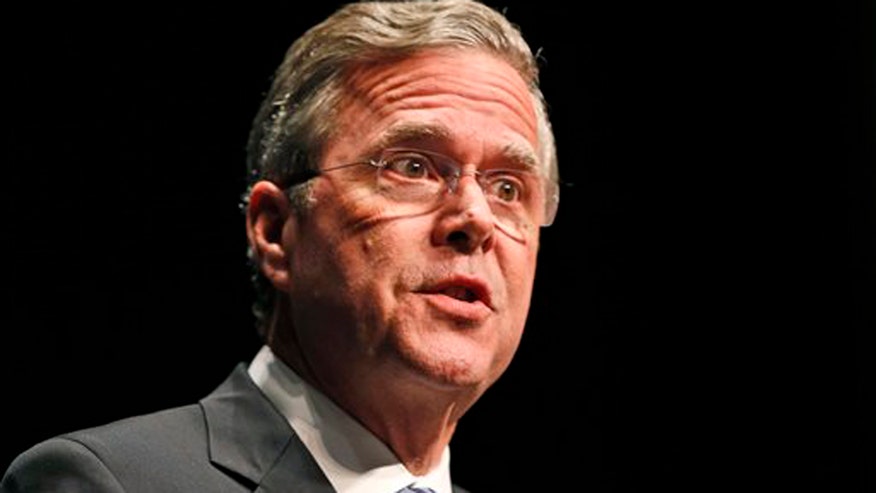 New polls show Republican presidential candidate Donald Trump is trailing in first-voting state Iowa but his strategy so far appears unchanged -- touting his outsider status and attacking rivals like a scrappy up-and-comer.
Trump on Friday attacked primary rival Ben Carson, whom he described as "super low energy" but who leads him in Iowa, according to the polls.
"The press was going crazy," Trump said at an event in Miami. "We have a 'breaking story,' Donald Trump has fallen to second place to Ben Carson. We informed Ben, but he was sleeping."
The remark repeats a familiar Trump complaint that the news media doesn't like him and included his signature tagline for political opponents whom he bashes, "But I think he's a nice guy."
The New York real estate mogul and first-time candidate still leads in national polls.
However, a Des Moines Register/Bloomberg Politics poll released Friday shows Trump now trailing Carson by 9 percentage points. And a Quinnipiac University poll released Thursday shows him trailing Carson, a retired pediatric neurosurgeon and social conservative, by 8 percentage points among Iowa Republican voters.
"I have a feeling we're doing much better in Iowa than the polls are showing," Trump said on the Hugh Hewitt Show after the release of the Quinnipiac poll.
Trump also argued that he was "very, very surprised" by the poll numbers, considering the large and enthusiastic crowds he's drawing in Iowa.
After continuously rising in the polls despite a series of controversial remarks, Trump is now in the unusual position of dropping and having what political and campaign reporters deem "a bad week."
Jeb Bush, the GOP establishment candidate and once-presumptive party frontrunner, is also having a tough week.
Amid sluggish poll and fundraising numbers, the Bush campaign on Friday announced several reductions including payroll cuts of roughly 40 percent.
The Iowa primary is now about just three months away. The Quinnipiac poll has Bush tied for sixth place in Iowa with 5 percent of the vote.
Trump's so-called bad week began in part with a story Sunday in The Washington Post about a super PAC with ties to his campaign, a problem considering his opposition to such groups, criticizes for having too much money and influence in elections.
On Thursday, he issued a statement calling for pro-Trump super PACs to disband and reiterating that his self-funded campaign, unlike others, will not be controlled by lobbyists, special interest groups and others, according to The Wall Street Journal.
"We don't want super PACs," Trump also said in Miami. "Close them up ideally, hopefully to give money back."