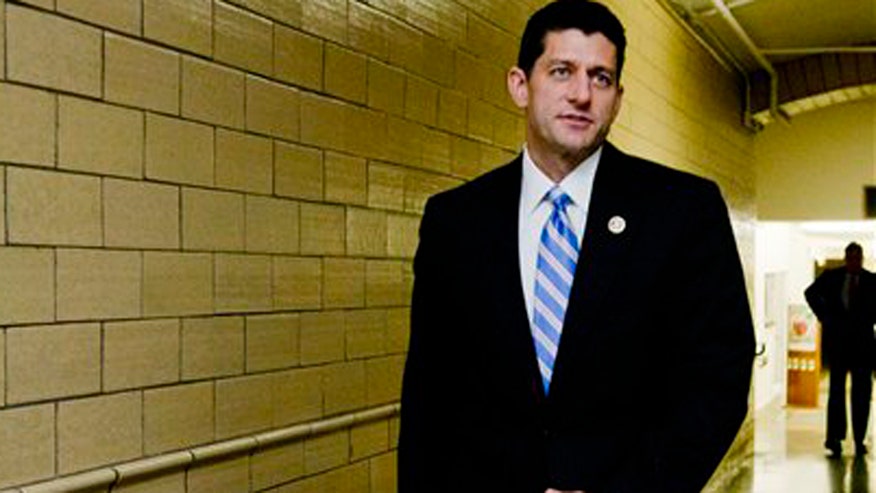 House Republicans this week appeared committed to passing measures that President Obama almost certainly won't sign, including a bill that would put the government at risk of defaulting on its bills.
The GOP-controlled chamber on Friday adopted a measure -- through a process called "budget reconciliation" -- that repeals large parts of ObamaCare and defunds Planned Parenthood.
The process allows the Senate to pass such legislation without a super-majority, which the Republican-controlled upper chamber has failed to get in recent key votes.
The move is largely considered another symbolic effort against the president. But another by House Republicans -- including proposed cuts to Medicare and other social service programs in the debt ceiling plan -- could cause problems after Nov. 3, when the government technically runs out of cash.
The administration has asked for a measure "clean" of any such amendments and has vowed to veto one that includes them.
The administration is asking Congress to increase the federal government's $18.1 trillion borrowing cap so that it can continue to pay its bills in full and on time.
Administration officials warn that failing to raise the cap would result in a meltdown in the financial markets.
"This is asking the Congress to pay bills that it's already incurred," White House spokesman Eric Schultz said Friday.
House Majority Leader Kevin McCarthy, R-Calif., acknowledge Friday that the ceiling "will have to be raised" but acknowledged the need for a long-term solution.
Outgoing House Speaker John Boehner will attempt this week to negotiate with the House Republicans demanding such spending cuts, particular the conference's most fiscally conservative members, so he can pull together a clean bill.
Boehner's leadership team on Thursday decided not to hold a final vote on a debit-ceiling measure because there was a lack of support. The speaker would need the additional support of 30 to 40 House Republicans.
He vowed last month after his resignation, largely forced by the chamber's conservative wing, not to leave a "dirty barn" for his successor.
"It is inconceivable to me that there aren't 30-plus Republicans to vote to make sure their country is solvent," said Maryland Rep. Steny Hoyer, the No. 2 House Democrat.
Over the past week, Wisconsin GOP Rep. Paul Ryan, House Ways and Means Committee chairman and 2012 vice presidential candidate, appears to have built enough consensus to become the next speaker.
The vote is scheduled for Wednesday. Ryan, in his bid to win the post appears to have struck some agreements with the most conservative House members to avoid the rancor that helped force out Boehner and to craft better policy and legislation.
The conservative group Heritage Action for America, which has been behind the House's conservative caucus, opposed the reconciliation proposal, arguing it doesn't fully repeal ObamaCare nor defund Planned Parenthood.
"We expect the Senate to do better, and every member that voted in favor of this bill should explain to their constituents how full repeal of ObamaCare will become a reality in 2017," said Michael Needham, the group's chief executive officer.
Planned Parenthood has long been a target of conservatives for performing abortions. However, the group faced renewed criticism this year when secretly recorded videos showed officials discussing, insensitively at times, the sale of fetal tissue.
The House is also scheduled to hold another contentious vote next week, on whether to reauthorize the federal Export-Import Bank, which finances the exportation of U.S. goods and services, and which Heritage Action and other critics say benefits the wealthiest U.S. corporations.
"The case against the Export-Import Bank is clear," the group said Saturday. "The bank is simply putting taxpayers at risk and distorting the market to subsidize a handful of multi-billion dollar companies. Even proponents of the bank acknowledge it does not actually create jobs."
The Associated Press contributed to this report.