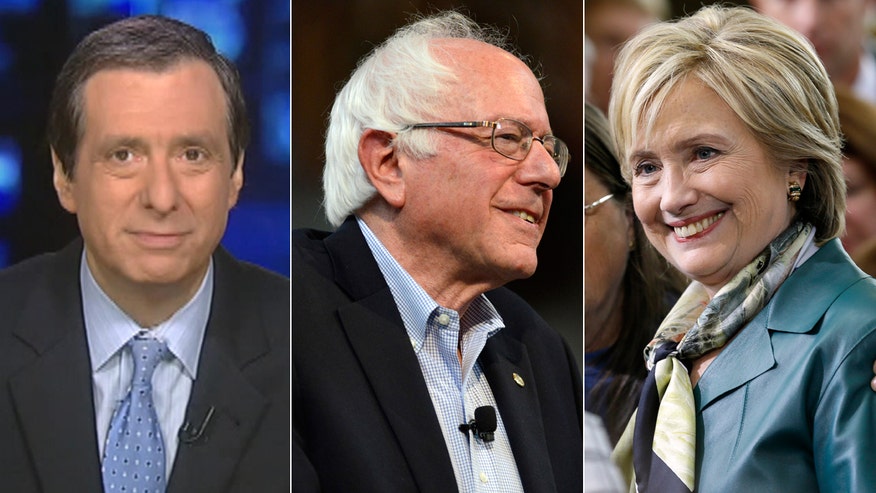 As Bernie Sanders prepares for his first television faceoff with Hillary Clinton, the excitement is building.
"I look forward to an exchange of ideas with Secretary Clinton. She and I have significant disagreements on a number of issues," the Vermont senator told reporters.
With that kind of trash talk, I can hardly wait.
What will Tuesday's CNN debate look like if the two leading candidates aren't going to slam each other? I wouldn't gamble on the Las Vegas event being scintillating television.
If there are any fireworks, they will likely have to come from the main moderators,
Anderson Cooper and Don Lemon, pressing the candidates about their characters and convictions. This won't be like Jake Tapper prodding the candidates to respond to nasty things they've said about each other, because they haven't.
Oh, and Martin O'Malley, Jim Webb and Lincoln Chafee will also be on the stage. Be still my heart.
Whether Joe Biden gets into the race or not, his camp has signaled that he won't be in the first of six Democratic debates.
So what can we look for in this Trump-less TV show?
Obviously all eyes will be on Hillary, who has assiduously avoided beating up on Bernie because she doesn't want to alienate his pumped-up liberal voters. So in my view Hillary will be running against…herself. That is, the image that people have of her as defensively trying to explain the email debacle, and of her as not the warmest person in the room (at least when she's not doing shtick with Kate McKinnon).
As the New York Times puts it:
"Hillary Rodham Clinton's campaign is grappling with a difficult question: How can she contrast herself with Bernie Sanders in next week's Democratic presidential debate and beyond, without employing the sort of attacks that could boomerang to harm her?"
Since she's "unlikely to belittle" Bernie, according to the paper, she's focusing on his rather expensive proposals—single-payer health care, free public college tuition, a trillion-dollar infrastructure plan.
And what does Sanders want to talk about?
The Trans-Pacific Partnership. And reestablishing Glass-Steagall on Wall Street. Which raises the existential question: Will 24 million people tune in to hear an exchange of views on banking regulation?
But that's Bernie, who openly disdains the media for trying to bait him into attacking his former Senate colleague. As he said on "Face the Nation" in July: "I have known Hillary Clinton since she was first lady. I have known her for 25 years. I like Hillary Clinton and I respect Hillary Clinton. And I'm not going to engage in personal attacks against Hillary Clinton."
I'm willing to wager that some of CNN's questions to the former first lady will focus on this area:
"In the run-up to the first Democratic presidential debate, embattled front-runner Hillary Rodham Clinton is attempting to set herself apart by criticizing one Democrat in particular: President Obama."
Clinton yesterday came out against the Pacific trade deal after months of waffling—a pact that Sanders has decried all along.
Clinton recently came out against the Keystone pipeline, which Sanders has been denouncing on environmental grounds roughly forever.
And Clinton used the Oregon massacre to highlight several gun-control proposals, including some she might impose unilaterally. This is a potential vulnerability for Sanders, who represents a rural state, has a mixed record on gun issues and was once backed by the NRA.
So we might wind up with a high-minded debate on substantive policy issues—you know, the kind that people always say they want.
But with no candidate calling his rivals losers or idiots, will viewers stay glued to their seats?
Howard Kurtz is a Fox News analyst and the host of "MediaBuzz" (Sundays 11 a.m.). He is the author of five books and is based in Washington. Follow him at @HowardKurtz. Click here for more information on Howard Kurtz.