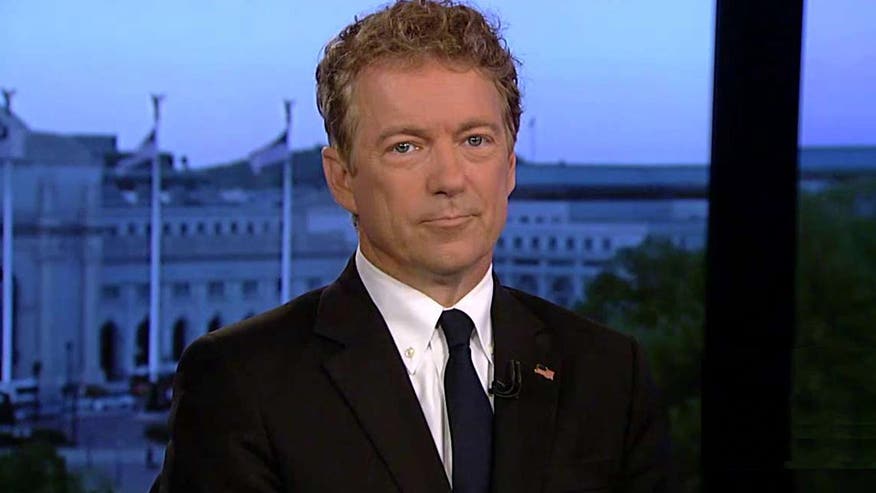 Senator Rand Paul, R-Ky., told viewers Wednesday on "Special Report with Bret Baier" that he plans to remain in the presidential race while running for re-election as Kentucky's junior senator, despite his single-digit showing in recent GOP presidential primary polls.
Paul boasted about his ground plan in the first caucus state of Iowa, "I'm going to let people vote and I think the polls don't accurately represent our organizational strength in Iowa."
"We have chairmen in all 99 counties in Iowa, we have hundreds of precinct chairmen, we have thousand students rallying for us," Paul said.
He continued his appeal to young voters and millennials, saying that his candidacy offered an alternative to establishment Republican and Democratic candidates.
"I would hate to, you know, give up and say the students aren't going to get a chance to vote for someone who truly thinks he shouldn't be putting everybody in jail for marijuana, that really we shouldn't be at war everywhere around the world all the time and that really there isn't another way, there isn't a third way," he said.