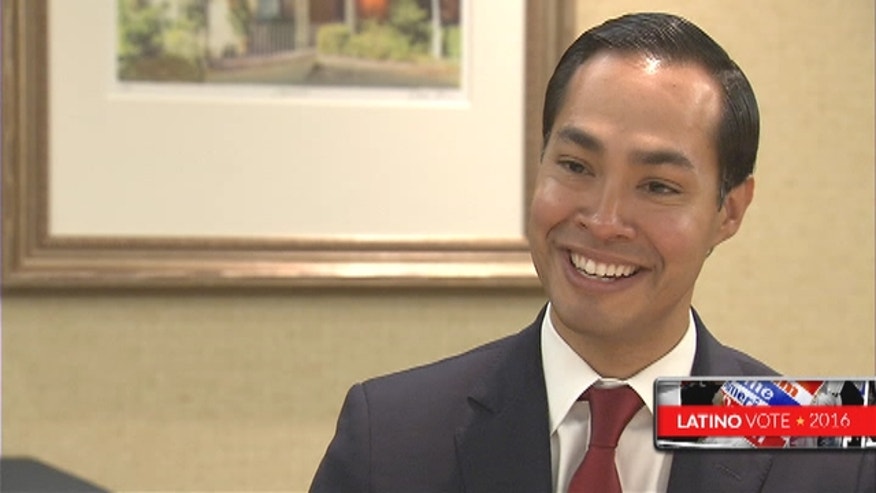 Miami – Now is the time for Hispanics join the political conversation – and they don't have to wait for Election Day to make sure their voices are heard, said Housing Secretary Julian Castro.
"From writing letters to participating in civic organizations that deal with public policy issues, [Latinos have to] make their voice heard," Castro, 41, said during an interview with Fox News Latino. "The No. 1 thing is to remain engaged, consume the news, talk about it, make your opinion heard."
And now is the time, he said, for the Hispanic community to feel the most empowered. Donald Trump has dominated headlines with his tough talk on Mexico and the border, but the mogul's phenomenon and his 15 minutes of hype may soon be over, Castro said.
"Donald Trump is getting a lot of attention now; I don't believe that's going to last through the entire cycle," Castro said recently.
Castro said the Latinos are growing in political influence – and he expects the current generation to see a Latino occupying the White House.
"Hopefully, in not a too distant future we will see a Latino president, and who knows how's that going to happen," he said. "It's just a matter of time."
He remained coy about whether he wants to be president and, like other interviews recently, deflected whether he's interested on being in the Democratic ticket this time around.
"I seriously doubt that that's ever going to happen, I don't think that's going to happen — but I do think I can do a great job at HUD."
Castro grew up in a working-class San Antonio neighborhood, the Mexican-American son of a single mother who was a Latino rights activist.
He has a law degree from Harvard and is a three-term mayor of Texas' second largest city. His options for rising in Texas politics were viewed as limited in his Republican-dominated state, where no Democrat has triumphed in a statewide contest in two decades.
Castro's twin brother, Joaquin, is a congressman who represents much of the San Antonio area.
The AP contributed to this report.
Like us on Facebook
Follow us on Twitter & Instagram