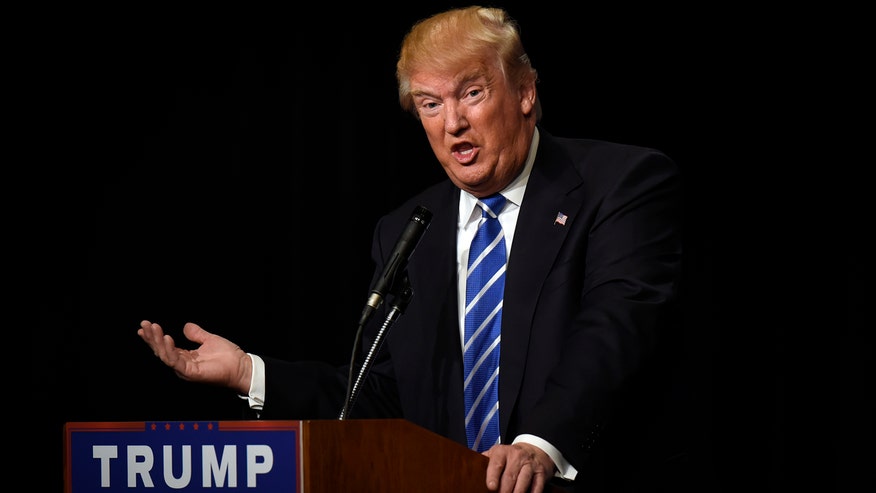 Donald Trump, front-runner for the Republican presidential nomination, on Sunday steam-rolled a new poll showing his lead slipping in early-voting states, while touting his overall lead and his own brand of foreign policy.
Trump holds a 5-point lead in Iowa and New Hampshire among Republican voters, according to a Wall Street Journal/NBC News/Marist poll released Sunday.
However, his 24-percent support in first-in-the-nation Iowa among Republican caucus-goers is five percentage points less than it was last month. And his 21-percent support among New Hampshire Republicans is down from 28 percent.
"I'm winning everything," Trump told ABC's "This Week," adding that a new poll in Florida shows he's leading GOP primary rivals Jeb Bush, the state's former governor, and Marco Rubio, a Florida senator.
"It's been amazing. Texas, winning. Winning everything. Winning every state. Winning every national poll and big lead," the provocative, billionaire businessman continued.
Trump said in a pre-taped interview for NBC's "Meet the Press" that he's "leading by a lot in every poll" including those in Texas, North Carolina and South Carolina.
He also continued to put forth his unconventional approach to solving Middle East problems after suggesting last week that Russia, now overtly launching airstrikes in Syria, will destroy Islamic State fighters in that country.
"This is usually not me talking because I'm very proactive. I'd sit back and see what's going on," Trump told NBC, arguing the mix of terror groups, supporters for the regime of Syrian President Bashar Assad and rebel forces is now too complicated to decipher.
When pressed during the NBC interview, Trump suggested that the world would be better off had dictators Muammar Qaddafi and Saddam Hussein not been removed from Libya and Iraq, respectively.
"Of course it would be," said Trump, calling Libya "a disaster" and Iraq "a mess."
In sharp contrast to his repeated criticism of President Obama's foreign policy, Trump appeared Sunday to agree with the president that Russian President Vladimir Putin is making a mistake by getting increasingly involved in Syria.
"He'll get bogged down," Trump said, arguing that the former Soviet Union's involvement in Afghanistan sent the communist nation into bankruptcy.
On Friday, Obama predicted Putin's heightened involvement would get Russia stuck in a "quagmire."
However, Obama suggested he was willing to work with Putin, while Trump said, "I don't trust him at all."