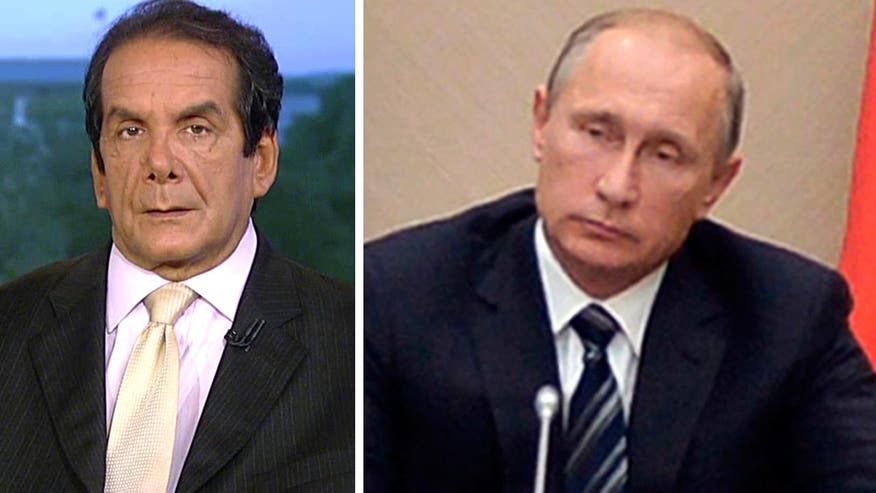 Syndicated columnist Charles Krauthammer said Wednesday on "Special Report with Bret Baier" that Russian President Vladimir Putin's goal of fighting ISIS was proven untrue when Russian airstrikes targeted the Syrian city of Homs.
"The Soviet Ministry announces they hit ISIS targets. Everyone knows it is a lie, like all of the lies that were issued in the Ukraine," Krauthammer said. "They were not hitting ISIS. ISIS isn't in the area. They were hitting… a stronghold for the Free Syrian Army."
Krauthammer labeled Russia's actions as "humiliating" for the United States, as military leaders were given little more than an hour's notice of plans for strikes in Syria.
Moreover, he said the Obama administration is failing to act as Russia takes charge in the region, referencing Secretary of State John Kerry's afternoon media availability with his Russian counterpart.
"[Kerry was] saying, 'Well, you know, we've got a little problem about the nature of the targets Russia attacked today, but we'll go on with other stuff about that later,'" Krauthammer said.