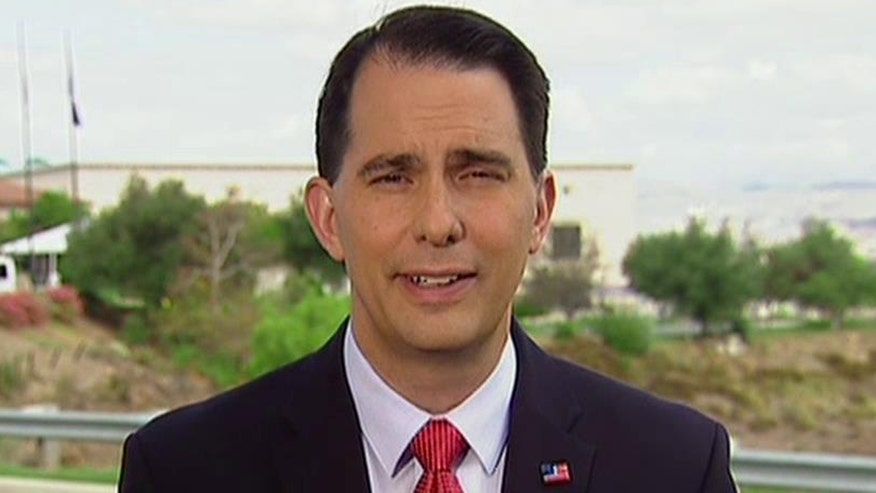 Wisconsin Gov. Scott Walker said during Wednesday's second GOP debate that Americans don't need another "apprentice" in the White House - a reference to frontrunner Donald Trump's starring role in the NBC reality show "The Apprentice."
"Mr. Trump, we don't need an apprentice in the White House," Walker said to applause. "We have one right now."
Walker said President Obama "told us all the things we wanted to hear" during his first campaign in 2008.
"We don't know who you are or where you're going," Walker said. "We need someone who can actually get the job done."
Trump was unabashed about being an entertainer but argued he is also a successful businessman.
"I built a phenomenal business with incredible, iconic assets, one of the really, truly great real estate businesses," Trump said. "And I may be an entertainer because I've had tremendous success with number one bestsellers all over the place, with `The Apprentice' and everything else I've done.
"But I will tell you this: What I am far-and-away greater than an entertainer is a businessman.And that's the kind of mindset this country needs to bring it back, because we owe $19 trillion right now. … and you need this kind of thinking to bring our country back."