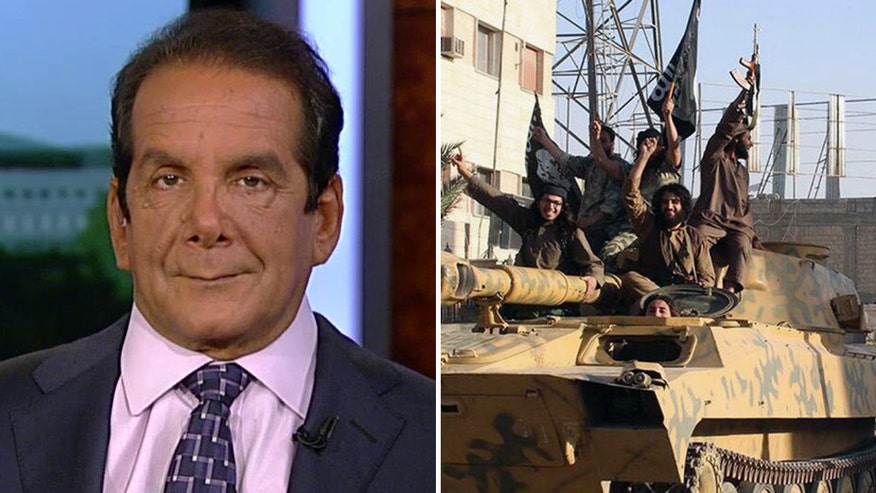 Charles Krauthammer told viewers on "Special Report with Bret Baier" on Wednesday that President Obama's strategy to combat ISIS in the Middle East is "a farce, and it's working precisely as designed."
General Lloyd Austin, the commander of U.S. Central Command, who is leading the charge against ISIS, told Congress Wednesday that only four or five of the original group of Syrians trained by the U.S. to fight against ISIS remain willing to fight. The group was part of a $500 million dollar program to train Syrian rebels, and critics said Austin's comments indicate that the administration's ISIS strategy is failing.
"It's clear that Obama had a simple strategy for ISIS, which is to do nothing until he leaves office," Krauthammer, a syndicated columnist and Fox News contributor said.
"He got bamboozled, pushed into making his speech... in which he said we are going to degrade and destroy, because people demanded he say the words. He never meant it."
"The policy is designed to give him a decent interval, an exit between now and when he leaves office, where we don't have a Saigon 1975, with Americans being helicoptered off roofs," Krauthammer said. "That's the entirety of his strategy. It's a farce, and it's working precisely as designed."