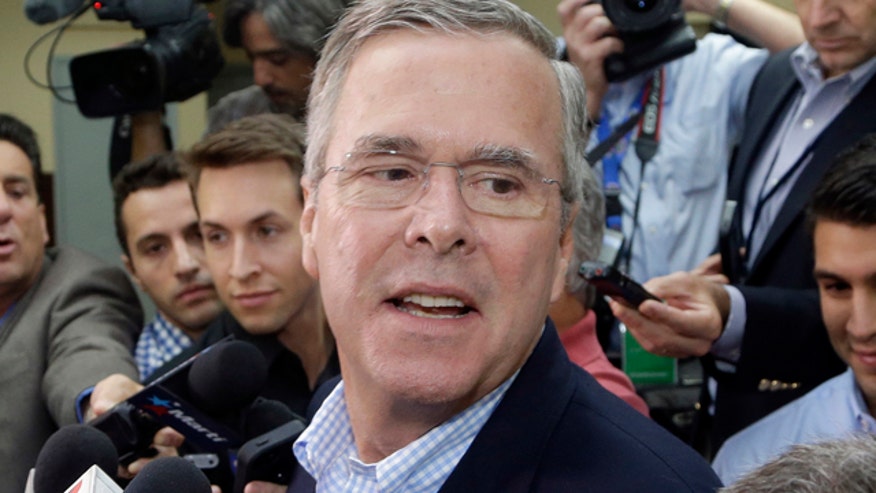 The Jeb Bush campaign's first TV ad, set to air starting Wednesday, will highlight his record as Florida governor while taking what appears to be a veiled shot at Donald Trump.
The ad, viewed by Fox News, goes out Wednesday in New Hampshire markets. It is a relatively small $500,000 buy.
A Bush campaign senior aide told Fox News it is a first step "in a multi-week process where we will be expanding our advertising in New Hampshire and the other early states."
In the ad, titled "I've Delivered," Bush says he's offering "leadership, ideas and a proven conservative record."
"As governor, I cut taxes, cut spending, balanced budgets and Florida led the nation in job creation. Anybody can talk. I've delivered and I hope to earn your support," he says.
While highlighting his record as governor, the ad also appears to take a dig at GOP front-runner Trump, referring to Bush's rivals as "D.C. politicians and self-promoters."
Bush has been overtaken by Trump and Ohio Gov. John Kasich in the Granite State, according to a recent Marist poll. The first-in-the nation primary is crucial to Bush's strategy to win the White House.