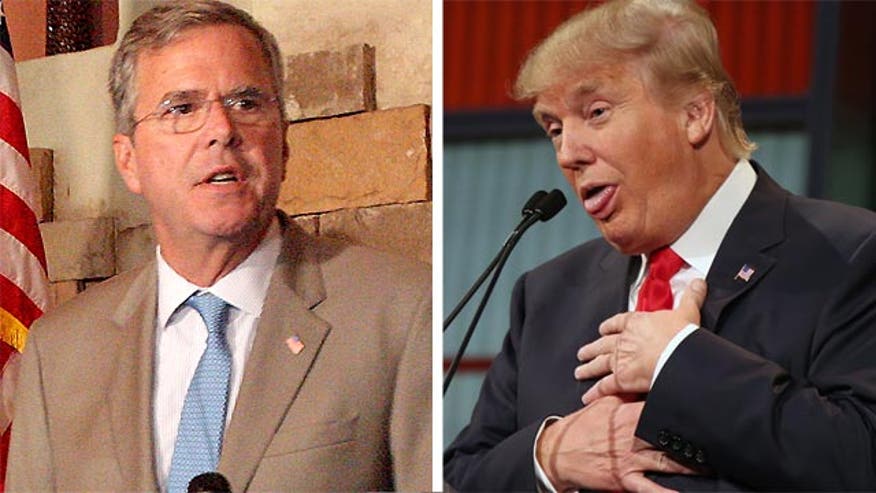 Former House majority leader Eric Cantor is endorsing former Florida Gov. Jeb Bush's bid for the presidency, Fox News has learned. Cantor will be named as Virginia co-chairman for Bush's presidential campaign ahead of the Republican contender's Richmond fundraiser Thursday and his VFW town hall in Norfolk, VA on Friday.
Though Cantor famously lost his congressional seat to upstart Dave Brat in the 2014 primaries, the Virginian is a gatekeeper to a powerful donor network in the state -- and was pursued by many of Bush's rivals.
.@JebBush is a true leader w/ a long-term vision for our country and the know how to implement it– not just talk about it. I'm #AllInForJeb.

— Eric Cantor (@EricCantor) August 27, 2015
"He will be a great asset," a source close to Cantor told Fox News. "It is a significant endorsement. Bush will be able to tap into a broad network, not only in the state but throughout the country."
In the latest Quinnipiac University Poll, Bush is tied for third, while billionaire businessman Donald Trump retains his top spot as current GOP front runner.