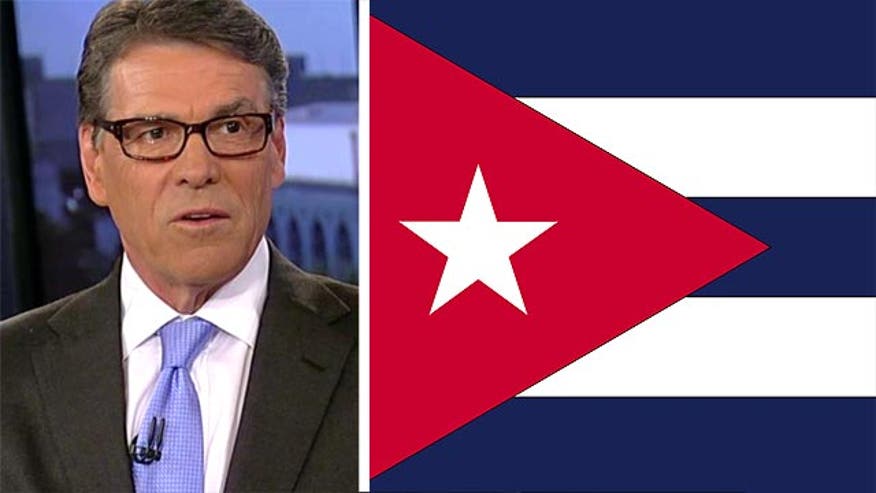 Republican presidential candidate and former Texas Governor Rick Perry said Wednesday on "Special Report with Bret Baier" that President Obama's efforts to thaw the diplomatic freeze with Cuba are the wrong approach.
"We've seen this president not being able to connect the dots often. We see it in Iran. We see the same approach in Cuba, and how we're dealing with it," Perry said. "The Cuban people are not any better off with this deal at all. In fact, I would suggest to you this is just throwing the Castro brothers a lifeline."
If elected president, Perry said he'll reverse steps the Obama administration is taking to formally reestablish diplomatic relations with the island nation.
"I think the next president of the United States obviously has an opportunity to come back in and using sanctions and other types of diplomatic ways to deal with the Castro regime," he said. "Until you see the people there getting the freedoms they deserve, I wouldn't try to normalize anything with them."