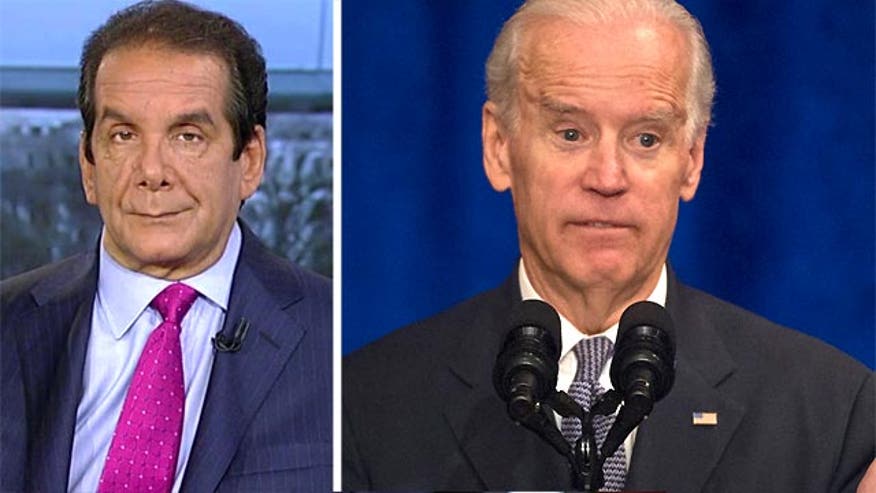 Syndicated columnist Charles Krauthammer said Thursday on "Special Report with Bret Baier" that the administration's claims it is succeeding in its mission against enemies like ISIS and Al Qaeda just aren't true.
"The administration is quickly developing a huge problem of credibility," he said. "When the vice president says that [progress against ISIS is significant and growing], and then within seven days, ISIS is at the gates of Ramadi, it has it surrounded-- You've got to ask yourself, what exactly is the vice president talking about?"
Krauthammer also cited evidence to contradict the president's past comments that Al Qaeda is on the run.
"We heard that for years," he said, adding, "Well, Al Qaeda today captured a major port – airport, sea port and oil terminal – in Yemen. It's now stronger than it probably ever has been."
Moreover, Krauthammer said, it is still intent on attacking the United States.