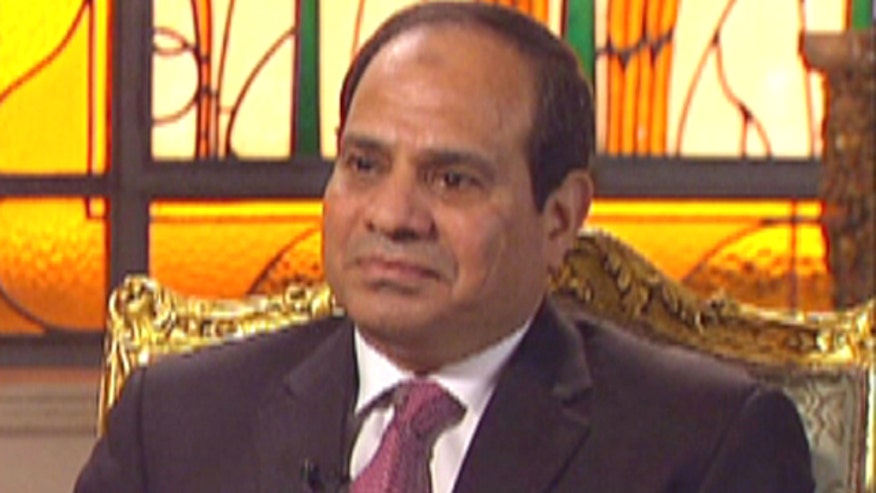 Egyptian President Abdel Fattah el-Sisi sat down with Fox News' Bret Baier for an exclusive interview on the growing threat of Islamic State militants in his country.
The interview covers a range of issues, including his views of American leadership in the region. Asked by Baier what his views of U.S. leadership are, el-Sisi paused and said -- "difficult questions."
Egypt has taken on a bigger role in the fight against ISIS after the group's militants last month beheaded 21 Egyptian Coptic Christians. El-Sisi's military has launched strikes against ISIS in Libya, while other Arab nations fight as part of the U.S.-led coalition striking targets in Iraq and Syria.
Watch the interview with Egyptian President Abdel Fattah el-Sisi Monday night on "Special Report with Bret Baier" at 6 p.m. ET.