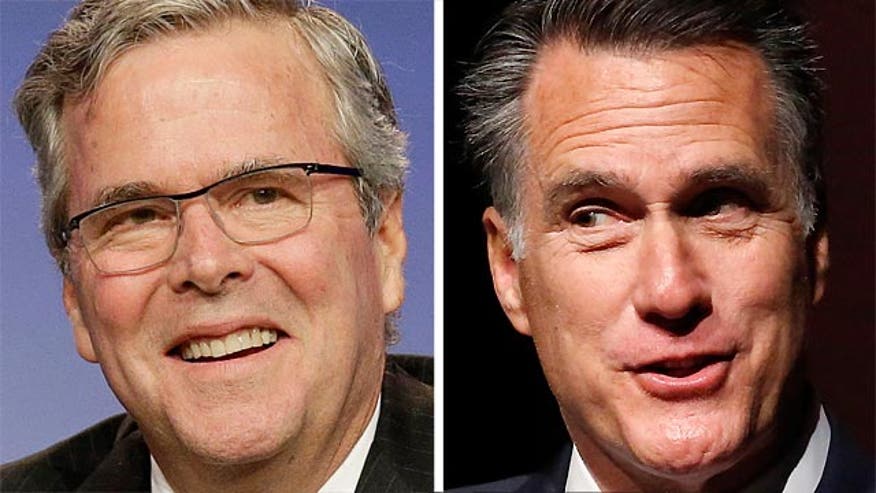 WASHINGTON – Former Florida Gov. Jeb Bush has recruited a top Iowa Republican operative – and former adviser to Mitt Romney – to work on his political operation as he weighs a 2016 presidential bid.
Bush is hiring David Kochel as a senior strategist for his newly launched Right to Rise PAC. If Bush formally pursues a White House bid, Kochel could take on a bigger role.
"If Governor Bush were to move forward with a potential campaign, Dave is in line to play a senior role in a potential campaign," Bush spokeswoman Kristy Campbell told Fox News. "Dave is one of the most respected political strategists in the country and his expertise and leadership will be critical to helping Governor Bush outline his vision for expanding opportunity for all Americans in the coming months. "
Kochel's hiring has political reverberations because Kochel previously worked for Romney as a senior Iowa adviser in both his 2012 and 2008 presidential campaigns. Romney is again considering a White House run, and Kochel's hiring is a key pick-up by the Bush operation.
"Though the Republican Party has a deep bench of individuals that I respect and admire, I'd encourage Gov. Bush to take his record of accomplishment and dynamic, conservative ideas to the whole nation," Kochel told the Des Moines Register Wednesday.