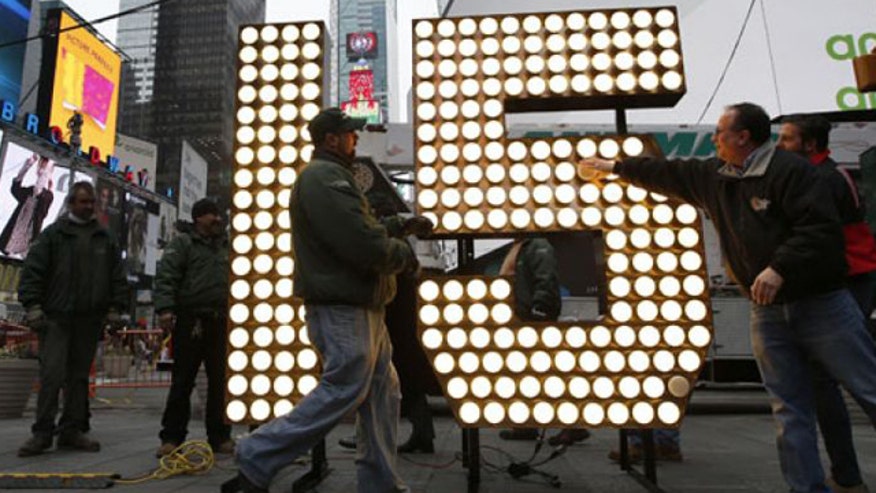 If you're a San Francisco Giants fan, a stock market investor or a Congressional Republican, 2014 was likely a good year for you – and you're not alone.
That's according to a year-end Fox News poll released Monday.
For the second year in a row, more than half of voters feel the past twelve months have been good for them and their family. Fifty-seven percent feel that way, up from 51 percent last December. Only 34 percent felt good at the end of 2009, the first time the question was asked on a Fox News poll.
CLICK HERE TO READ THE POLL RESULTS
Still, a third feels 2014 was a bad year and 10 percent have mixed feelings about it.
Far more Democrats (73 percent) than Republicans (45 percent) feel this has been a good year for them -- even though Republicans re-took the U.S. Senate in this year's midterm elections. Almost half of independents (49 percent) say it's been a good year.
By a 28 percentage-point margin, more black voters (81 percent) than white voters (53 percent) feel positive about this year.
Gas prices recently hit a five-year low and unemployment is at a six-year low -- two obvious reasons people have to feel more positive this year.
The overall increase in good feelings comes from many groups, with the biggest jump among blacks (+18 points), followed by voters ages 65 and over (+10), Democrats (+9), whites and Republicans (both +5). There were also increases among both men (+5) and women (+6).
The Fox News poll is based on landline and cell phone interviews with 1,043 randomly chosen registered voters nationwide and was conducted under the joint direction of Anderson Robbins Research (D) and Shaw & Company Research (R) from December 7-9, 2014. The full poll has a margin of sampling error of plus or minus three percentage points.