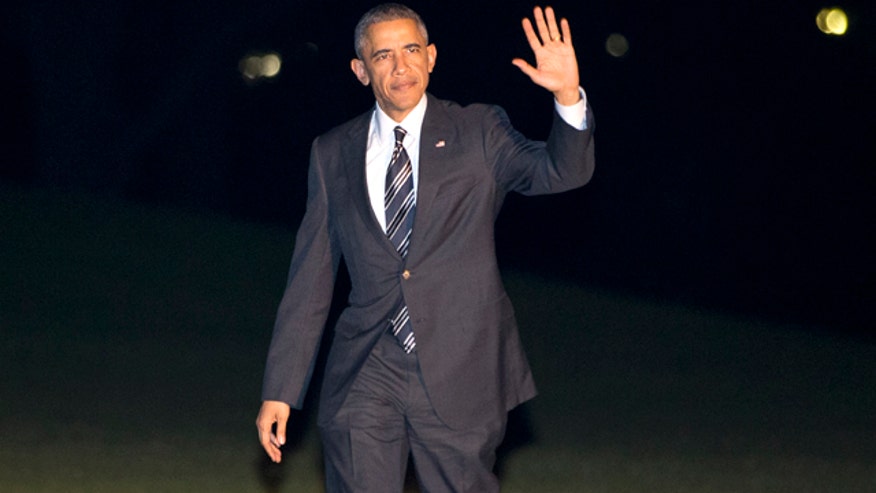 The chairman of the House Judiciary Committee challenged the legality of President Obama's executive orders on immigration Tuesday, detailing his plans for combating the move.
"We are not going to take this lying down," Rep. Bob Goodlatte told Fox News' "America's Newsroom." "It may be one of the largest unconstitutional power grabs by any president ever."
The Virginia Republican detailed a "multi-pronged approach" to thwart the president's orders, including legislation, litigation and the power of the purse.
"We are in the process of working on legislation. ... It would reassert the Congress' authority in this area, make it clear that the House of Representatives does not believe that the president has this authority," he said. "A new Senate will be able to join us in this type of measure in the new Congress."
Goodlatte also expressed confidence in producing a "successful" court challenge to the executive actions.
"There is a clear division of powers and it's a very serious constitutional issue regarding separation of powers," he said. "[Obama]'s put the cart before the horse and we need to challenge that."
Goodlatte's committee also held a hearing on the commander-in-chief's constitutional authority on Tuesday. The House Judiciary Committee hearing was the first attempt by Republicans to take aim at the president's immigration orders. Obama announced a move to grant temporary amnesty and work permits to an estimated 5 million illegal immigrants on Nov. 20.