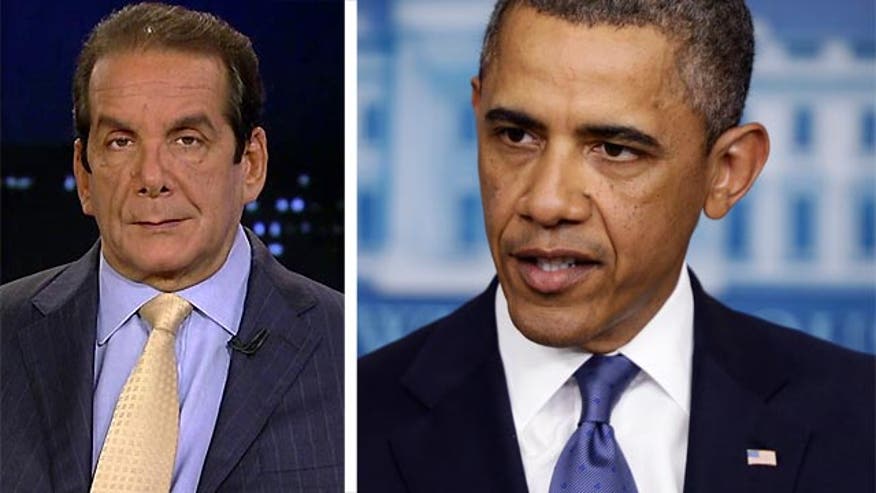 Charles Krauthammer said Wednesday on "Special Report with Bret Baier" that President Obama's upcoming executive action on immigration is "outside of his power" and he knows it.
"History is not going to care much about what's going to happen in these two years," Krauthammer, a syndicated columnist and Fox News contributor said. "But it will care about the encroachment of the executive power in a gross way, and the prerogatives of Congress."
Krauthammer added that the president's planned action is ironic, as Obama has criticized his predecessors' use of executive authority and repeated many times he would not take the same path.
"It's outside of his power," he said. "Now all of the sudden he's got a couple of lawyers who, of course will find anything you want in the law, you can indict a ham sandwich if you want. They are now going to vindicate a ham sandwich here and pretending this is allowed. It is not, he knows it."