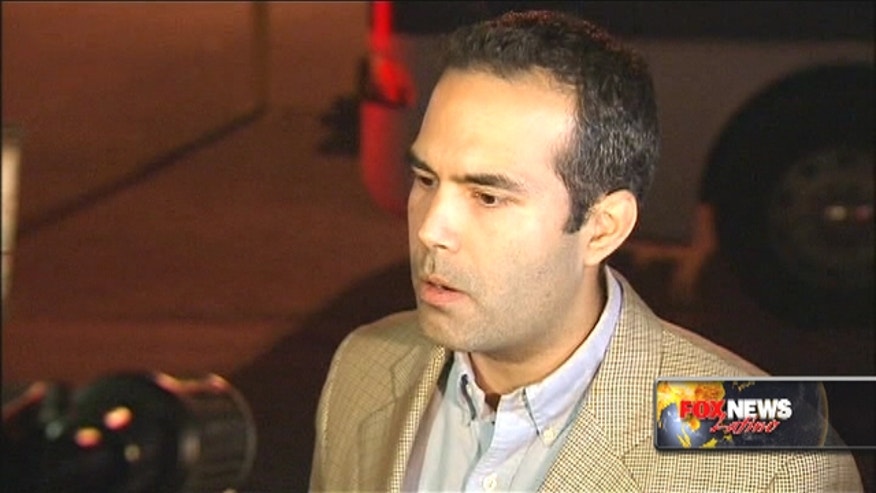 George P. Bush, son of former Florida Gov. Jeb Bush and currently a candidate for Texas' land commissioner post, said that he supports in-state tuition for undocumented immigrants and that the cost of supplying an education to the immigrants is "nominal" to taxpayers.
Speaking at The Texas Tribune Festival, the young Bush also said that until there is a "sensible alternative" to Texas' version of the DREAM Act, he will continue to support the law signed by Texas Gov. Rick Perry back in 2001.
In regards to in-state tuition, Bush, said that it is just "a nominal cost from an economic perspective" and added that it could be indexed, meaning that undocumented children who began in kindergarten will receive 100 percent coverage while those who start from the 5th grade will get 50 percent and so on.
Currently, undocumented immigrants who have lived in Texas for at least three years and have a high school diploma can qualify for in-state tuition.
"I don't have the magic wand," Bush said, according to Breitbart, adding that the issue is "terribly complicated."
The 37-year-old Fort Worth attorney is the grandson of former President George H.W. Bush, nephew of former President and Texas Gov. George W. Bush, and son of ex-Florida Gov. Jeb Bush, who is frequently mentioned as a possible GOP White House hopeful in 2016.
He's also a Spanish speaker whose mother Columba was born in Mexico — Republican leaders statewide have long toasted him as key to wooing voters among Texas' booming Hispanic population.
Bush first filed paperwork in November of 2012 with the Texas Ethics Commission signifying he would run for statewide office in 2014 and raised an impressive $1.3 million in the first two months after registering.
The Texas land commissioner post he is after administers state-owned lands and mineral resources that help pay for public education statewide. The position can be a springboard to higher office. The incumbent commissioner, Jerry Patterson, is running for lieutenant governor. And the incumbent lieutenant governor he's challenging, David Dewhurst, served as land commissioner before winning his current job.
Squaring off against Bush are former El Paso Democratic Mayor John Cook and Republican East Texas businessman David Watts.
The Associated Press contributed to this report.
Follow us on twitter.com/foxnewslatino
Like us at facebook.com/foxnewslatino