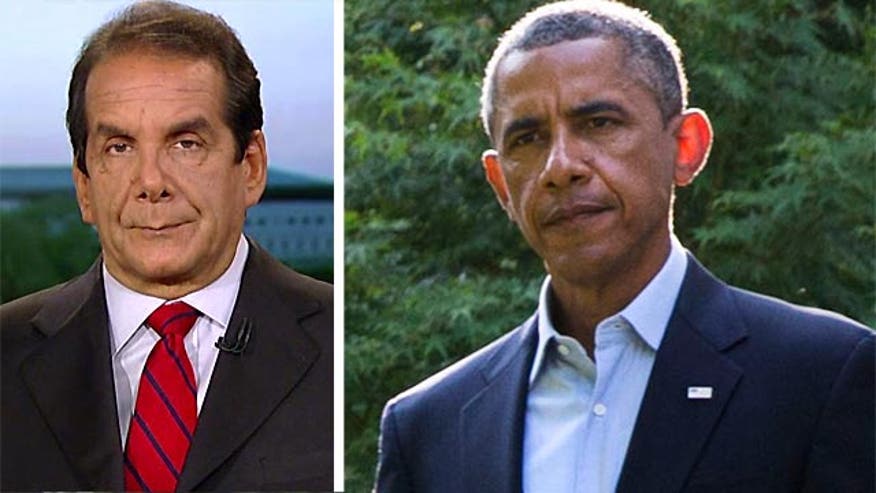 Charles Krauthammer said Monday on "Special Report with Bret Baier" that the Obama administration's conflicting statements about the threat from the Islamic State militant group shows that "the president simply can't decide" what to do.
Last week, Secretary of Defense Chuck Hagel said ISIS was an imminent threat, but Joint Chiefs Chairman Gen. Martin Dempsey said Monday that the group was not a direct threat to the U.S.
Krauthammer, a syndicated columnist and a Fox News contributor, questioned that discrepancy.
"You wonder...whether this administration, that can't even get its story straight in one day, can conduct an operation of that delicacy and complexity, military, diplomatic and political, " he said. "The president simply can't decide. . I think this really ought to make us think twice about whether we can entrust a man of this lack of decisiveness."