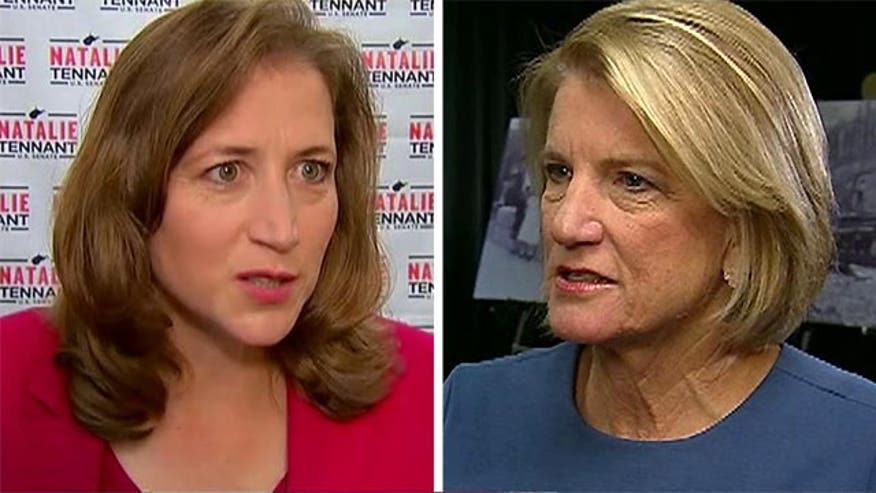 History will be made in West Virginia this year when Mountain State voters elect their first female U.S. senator.
They will choose between Republican Rep. Shelley Moore Capito and Secretary of State Natalie Tennant for the seat being vacated by Democratic incumbent Sen. Jay Rockefeller.
The GOP has targeted West Virginia as one of six Senate seats it needs to win to gain control of the Senate. The others include: Arkansas, Georgia, Kentucky, Louisiana, Montana, North Carolina and South Carolina.
In this increasingly Red State, Tennant brought out a firebrand liberal, Massachusetts Democratic Sen. Elizabeth Warren.
Capito shot back with 2012 vice presidential nominee Sen. Paul Ryan, who came out swinging against his fellow surrogate.
"Elizabeth Warren is to the left of the left of the Democratic party," Ryan said. "Elizabeth Warren is part of the war on coal."
Across the nation, Republicans are accusing Democrats and the Obama administration of waging a "war on coal" with overly burdensome regulations and restrictions critics say undercut the energy industry, which is a crucial mainstay of West Virginia's economy and culture.
"I'm a West Virginia Democrat and I am pro-coal," Tennant said. "And I am… pro-coal miner. And I will stand up to the president."
Capito, however, leads in the polls and campaign cash. She argues that Tennant will not change her party or the president's positions on hot-button issues.
"What the president's decided is he's gonna pick winners and losers in this country, and in West Virginia, you're gonna lose," said Capito, who has been fighting the war on coal alongside fellow House Republicans.
At the same time, Capito is fending off Democratic charges that her party is waging a war on women through conservative social policy.
But Capito is well known in the state – and its not for undercutting women's rights.
"This whole 'war on women' thing is just a politicized divergent from the real issue which is jobs and the economy," she said. "I'm not waging a war on myself either."