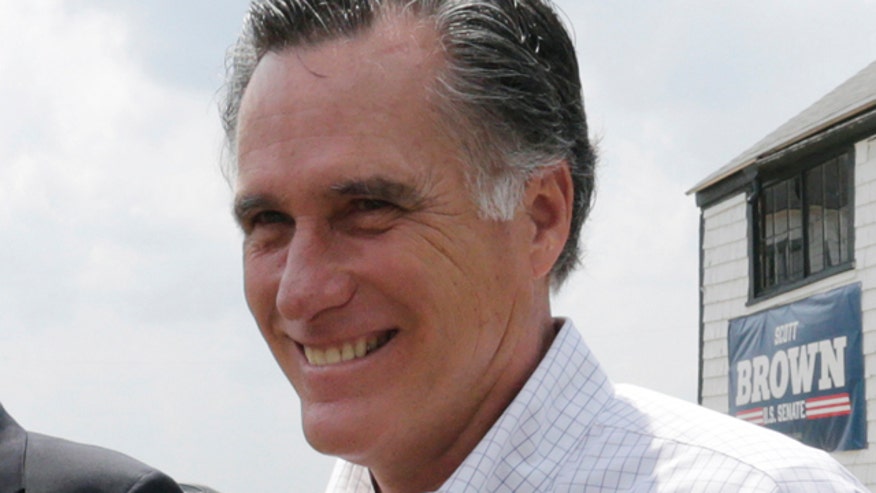 Think Mitt Romney won't run again in 2016?
For those dismissing the possibility of the two-time presidential candidate launching another bid -- and they may be wise to do so -- a recent poll at least shows the former GOP nominee still has a loyal following in parts of the country.
First, the reality check. Romney, after two tiring presidential campaigns, consistently has said he is not running.
But the University of New Hampshire/WMUR-TV poll in the first-in-the-nation primary state of New Hampshire recently showed Romney with 30 percent support -- blowing away a crowded field of potential 2016 Republican candidates who fail to even crack double digits.
Despite the seemingly long odds of a Romney entry into this field, the buzz has been percolating for a long time, and has grown unchallenged by anyone in Romney's inner circle.
If there is such thing as a Romney revival, it would have begun last August when the Republican National Committee held its summer meeting in Boston at the very same Westin Hotel and Convention Center where Romney watched his candidacy wither on Election Day 2012. At the meeting, several Romney insiders began to light-heartedly ruminate about the plausibility of a third Romney run with delegates, guests and even a few political reporters.
Eleven months later, Utah Republican Rep. Jason Chaffetz, a Romney friend and supporter, is publicly making pro-Romney mischief, arguing that the rest of the potential GOP field in 2016 doesn't cut it.
"I don't see an emerging front-runner right now and to have somebody who's able to raise a billion dollars and convince the public, the majority of the public, that he's the right person for the job. If there is a void, I think Mitt Romney jumps into that or gets recruited to jump into that," Chaffetz said.
After her husband's 2008 loss, Romney's wife Ann emphatically said: "never again." Romney, of course, did run in 2012 -- and on the night of that loss, before even leaving that hotel in Boston, he was the one saying no more.
Now with the leadoff 2016 caucuses and primaries less than a year-and-a-half away, Romney's name keeps coming up despite the existence of a crowded GOP field of potential candidates already jockeying for position.
Throughout the 2012 GOP primary campaign, Romney struggled to excite and unite conservatives. It was common to hear voters leaving his campaign rallies say it's not too late for somebody else to get in the race.
Consultants, political operatives and supporters backing Wisconsin Gov. Scott Walker, New Jersey Gov. Chris Christie, Wisconsin Rep. Paul Ryan and others tried mightily to get them to run, and it made Romney look like a weak front-runner. Now Romney is the object of some wishfully thinking Republicans, and the shoe is on the other foot.
Comments from Republicans like Chaffetz, and polls like the one in New Hampshire, make Romney look longed-for and the current field somehow inadequate.
Indeed, the UNH poll suggests the Granite State's notoriously engaged and demanding GOP primary voters are not that thrilled with the field and are looking for alternatives.
When the UNH poll took Romney out of the equation and asked voters their primary preferences, "No potential Republican candidate has been able to separate from the tightly bunched field," according to UNH pollster Andy Smith.
If the election were held today, 19 percent of likely Republican primary voters in the state say they would vote for Christie, 14 percent would vote for Paul, and 11 percent would vote for ex-Florida Gov. Jeb Bush.
They are followed by Florida Sen. Marco Rubio, Louisiana Gov. Bobby Jindal, Texas Sen. Ted Cruz and a few others. 15 percent said they are undecided.