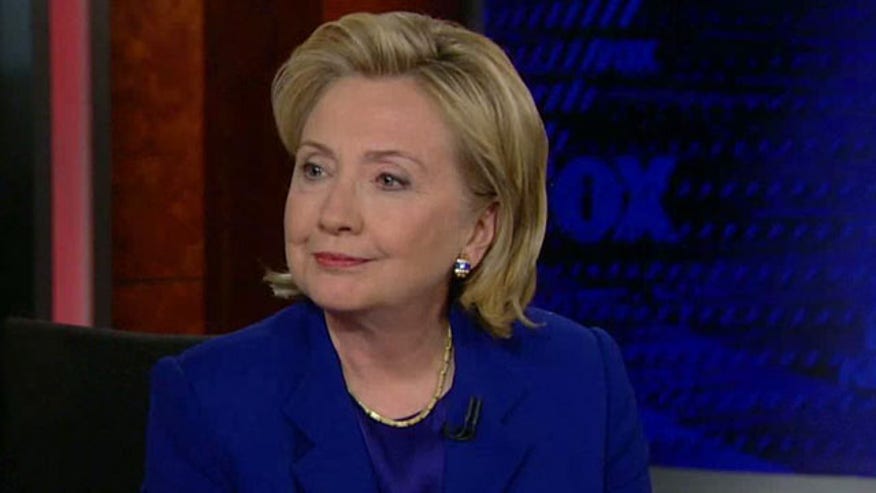 Hillary Clinton said Tuesday that she thinks the Obama administration may need to "raise the decibels a little bit more" to try and secure the release of Marine Sgt. Andrew Tahmooressi, whose imprisonment she called "unacceptable."
In a sit-down interview with Fox News' Bret Baier and Greta Van Susteren Tuesday, the former secretary of state said she does not know the specifics of what the State Department is doing to try and free Tahmooressi. The Marine has been held in a Mexican prison since March 31 after making a wrong turn into the country with three guns in his truck.
"I can tell you what I would be doing, burning up the telephone wires, sending envoys, not just our ambassador but others coming in, talking to the highest level Mexican officials, making it clear that this is really important to us," she said.
Clinton said she assumes and expects that the State Department is doing everything it can to help Tahmooressi, but "maybe we need to raise the decibels a little bit more."
"When this kind of action happens, and somebody who as you say made an accidental turn, who is serving our country, ends up in a prison, that is just unacceptable," she said.