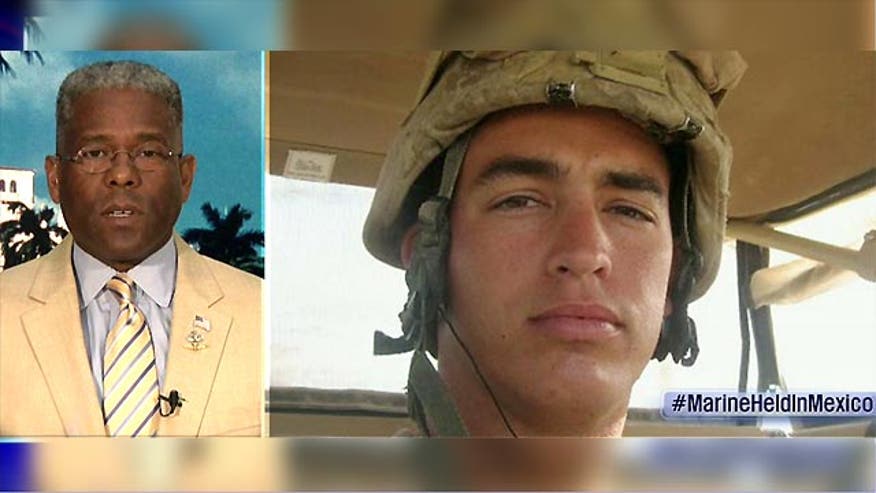 Former Florida congressman Allen West told Fox News' Andrea Tantaros Friday the Obama administration's reaction to the plight of the Marine jailed in Mexico on gun charges is "very embarrassing."
Sgt. Andrew Tahmooressi, who grew up in Southern Florida, was arrested March 31 after he says inadvertently crossed into Mexico with weapons in his truck.
West noted that Secretary of State Kerry was in Mexico this week, but did not demand the Mexican government release Tahmooressi.
"So right now what we have are these very neutered, pajama boy leaders, faux leaders in Obama and in Kerry and it's very embarrassing," West said. "It is a sad state of affairs that a Marine is being detained, a combat veteran, who could possibly be suffering from PTSD, who is guilty of nothing."
West also said he believes the Mexican government is attempting to make money from holding the Marine.
"It's extortion," he said, later adding, "this is absolutely heinous, it is appalling and it's unconscionable."