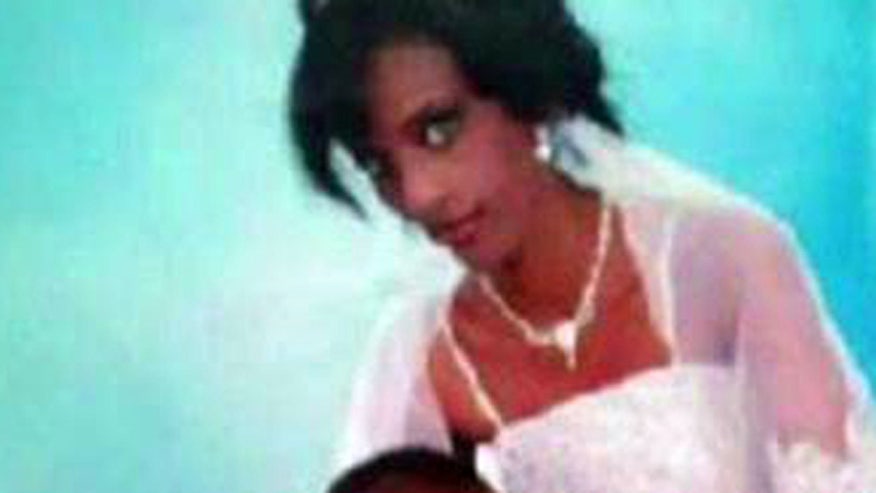 Lawmakers are pressing the Obama administration to grant asylum to a pregnant Sudanese woman who has been sentenced to death for her Christian faith.
Meriam Yehya Ibrahim, 27, whose Christian husband holds American citizenship, has been held in a Sudanese prison along with her 20-month old son for more than three months. Last week, in a decision that drew international condemnation, a judge in Khartoum sentenced her to death by hanging once she gives birth and nurses her child for two years, because she would not renounce her Christianity.
"I am disgusted and appalled by the inhumane verdict Ms. Ibrahim has received, simply for refusing to recant her Christian faith," said Sen. Marco Rubio, R-Fla., who is also a member of the Senate Foreign Relations Committee.
[pullquote]
Rubio's fellow GOP senators, Roy Blunt of Missouri and Kelly Ayotte of New Hampshire, have written two letters to the Obama administration asking for "full attention to the outrageous Sudanese court ruling," and requesting "immediate action and full diplomatic engagement" to offer safe passage and political asylum to Ibrahim and her son.
On Wednesday, a bipartisan group of four senators introduced a resolution condemning Ibrahim's May 15 sentence. The proposed resolution urges the Sudanese government to respect religious freedom to normalize relations with the U.S. or receive relief from economic sanctions. The resolution was co-sponsored by senators Jim Inhofe, a Republican from Oklahoma; Chris Coons, a Democrat from Delaware; and Bob Menendez, a Democrat from New Jersey.
Watch Ibrahim's husband Daniel Wani on Fox News' "On the Record with Greta Van Susteren" on Friday at 7 p.m. ET.
Ibrahim was raised by her Ethiopian Christian mother after her father, a Muslim, abandoned the family when she was just six years old. Because she considers herself a Christian, the Sudanese court has ruled her an apostate, or someone who has left Islam a crime punishable by death in some Muslim countries.
She was also sentenced to 100 lashes as soon as she delivers her child for adultery, for relations with her Christian husband. Ibrahim, who is eight months pregnant, is currently shackled by her feet in prison, according to her lawyers.
State Department spokeswoman Jen Psaki told reporters Thursday that the administration is doing what it can on the case.
"Through our U.S. Embassy in Khartoum, the White House and the State Department have communicated our strong concern to the highest levels of the Government of Sudan over this case," said State Department spokeswoman Jen Psaki. "We've also joined with other embassies in Khartoum to express our concern in a widely distributed public statement. U.S. Embassy officials have been engaged in the case from the earliest days."
Ibrahim's husband, Daniel Wani is confined to a wheelchair and "totally depends on her for all details of his life," her lawyer said. Wani said when he called the U.S. Embassy in Khartoum in April prior to his wife's death sentence, there was no interest in the case. He said he emphasized that his son was a U.S. citizen, by virtue of his own citizenship, embassy officials demanded DNA evidence. Wani said he agreed and even provided official wedding documents and birth certificates, but that the embassy still offered no help.
On Thursday, Psaki refused to confirm that Wani is a U.S. citizen, saying she could not discuss the matter because he had not signed a "privacy waiver."
An appeals court in Khartoum will issue a ruling on the case in the next week, but it will first ask the lower court to submit the documents it used to make the ruling, according to her lawyer.
But powerful political forces in Sudan are arrayed against Ibrahim. Sudanese Parliament speaker Fatih Izz Al-Deen said claims she was raised as non-Muslim are false. She was brought up in an Islamic environment, and her brother, a Muslim, filed the complaint against her, Al-Deen said.
International pressure is mounting on Sudan to release Ibrahim, including an online petition by Amnesty International that has over 600,000 signatures.
Lisa Daftari is a Fox News contributor specializing in Middle Eastern affairs.