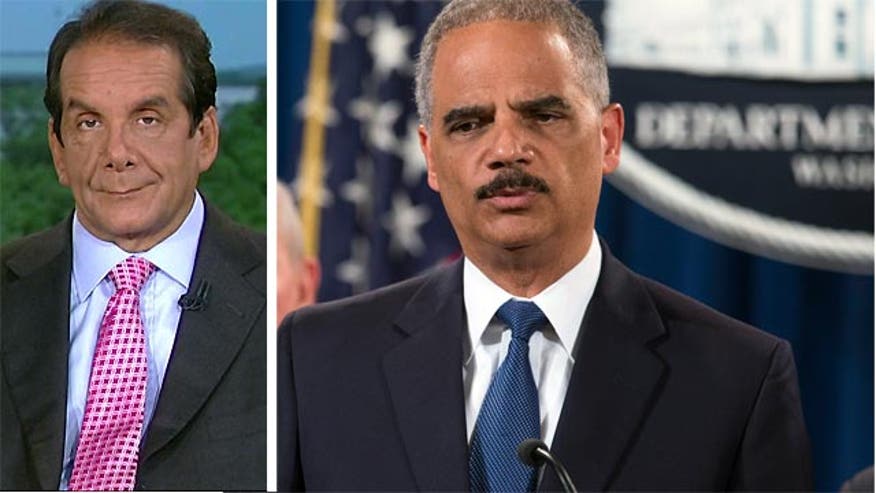 Charles Krauthammer said Monday on '"Special Report with Bret Baier" that the Justice Department's handling of charges of cyber-espionage against Chinese officials are a "farce" and "simply a show."
Five members of the Chinese military were charged with several crimes, including hacking into the computers of U.S. companies and obtaining secret and sensitive information about U.S. corporations that U.S. officials say led to the loss of U.S. jobs. The Chinese government on Monday called the allegations "purely ungrounded and absurd."
Krauthammer, a syndicated columnist and Fox News contributor, said leveling charges against a government unlikely to acknowledge or respond to them is a fruitless effort.
"We knew that the Chinese rejection would come," Krauthammer said. "Second, we have no extradition treaty - which of course, they reject the existence of the charge in the first place, so it wouldn't really matter. Third, there's no way we're ever going to have these people stand trial. Fourth, there will be never be a trial. This is simply a show."
Krauthammer said instead of simply announcing the charges, the Justice Department should also take concrete steps to combat any future breaches, like adding to the cyber defense budget.
"The way that the Justice Department announced this, as a new or groundbreaking step - this is like tweeting Ukraine or tweeting the Boko Harem kidnappings," Krauthammer said. "This is a government with power, not using it, and engaging in empty gestures instead."