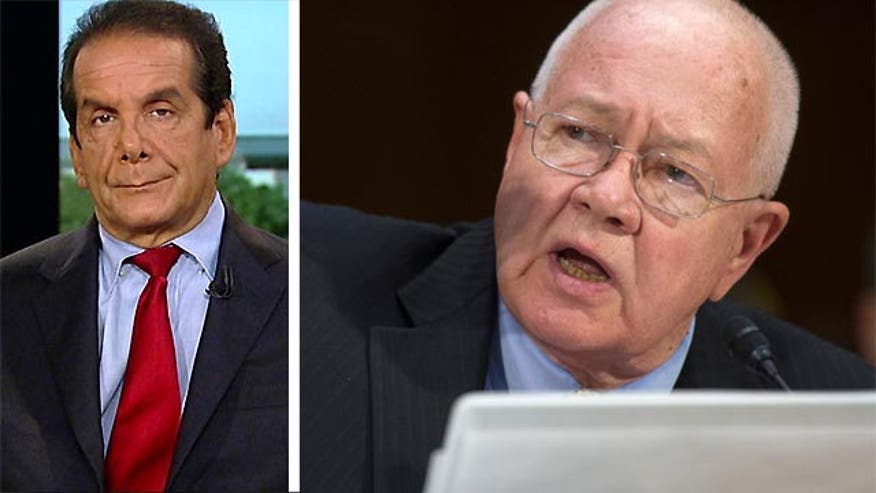 Charles Krauthammer said Friday on "Special Report with Bret Baier" that the resignation of a top VA health official after allegations of wrongdoing at veterans hospitals across the country doesn't mean very much.
"I wouldn't say it's the first head to roll. It's the first head to wobble," Krauthammer said. "I mean, after all, this guy's replacement was announced about three weeks ago, so this is hardly somebody who's being held accountable in any serious way."
Krauthammer was referring to the fact that VA Under Secretary for Health Robert Petzel had already announced he planned to retire before resigning. Krauthammer said Petzel's resignation won't be enough to assuage the anger of many people disturbed by the scandal, and added that the administration needs to act soon.
"The fact that the Democrats are on this, and therefore, the media, means that they can't stonewall," he said. "This ought to be a very high-speed internal investigation, and they ought to ask the Justice Department [to get involved]. Otherwise, it looks like a classic administration cover up, and if they try that, they will really get nailed on this one."