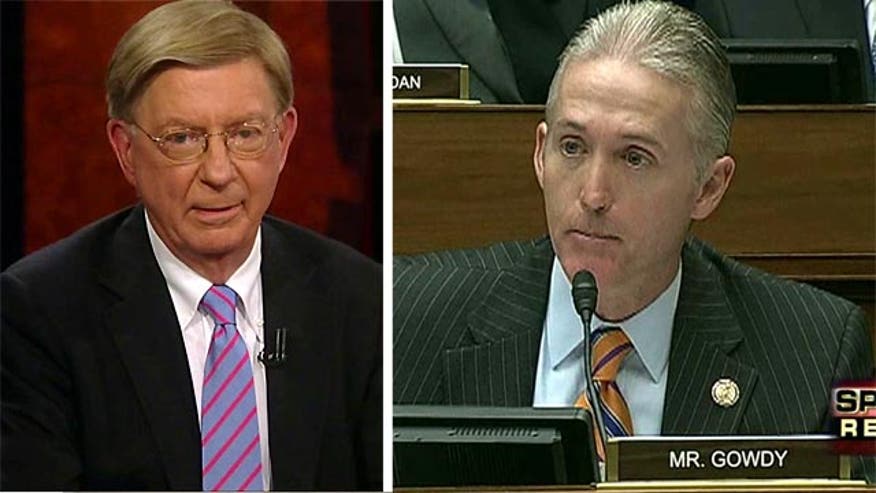 George Will said Monday on "Special Report with Bret Baier" that Democrats will likely choose not to join a congressional select committee tasked with investigating the events surrounding the 2012 Benghazi consulate attack – and for good reason.
"I think if they're clear thinking, they won't participate. I don't see what's in it for them, and it will reduce the committee to being apparently a partisan enterprise," Will, a syndicated columnist said, adding, "It will give the media an excuse not to cover it. And again, they'll have the advantage of being able to say to the public, 'We don't need a ninth committee hearing on it. We've had eight already.'"
Will argued that while Democrats would be well-advised to stay out of the investigation, they're wrong to accuse South Carolina Republican Rep. Trey Gowdy, who has been tapped to lead the committee, of playing politics.
"Trey Gowdy cannot be called a careerist in this case. He doesn't like his career," Will said. "He wants to go back to Spartanburg, and play golf and raise his two children. He's always said, 'I'm a prosecutor, not a politician,' which is why he's well cast in this role."
Will went on to say Gowdy does have a legitimate reason to investigate the Obama administration's role in this matter.
"Congressional oversight depends on documents, and documents are being hidden here," he said.